October 10, 2018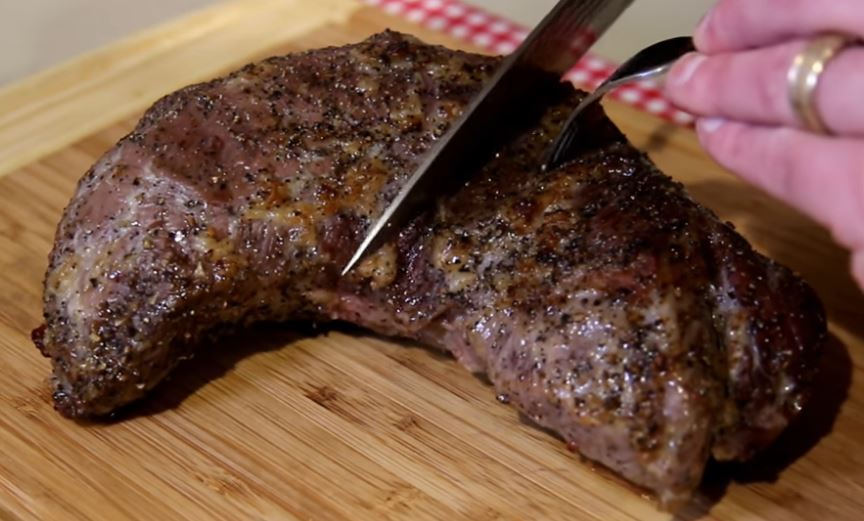 While tri-tips are tougher and admittedly cheaper cuts, they can seriously transform as they braise slow and low in a broth wonderfully flavored by a fairly surprising ingredient—French onion soup mix. The beef's meaty, deep flavor complements the dish's caramelized root veggies, thanks in large part to the inclusion of Manuka honey. If you're ready to try your hand at this recipe, then let's get started.
Ingredients for Tri-Tips with Manuka Honey Roasted Parsnips and Carrots
Tri-tip: One three-pound tri-tip roast
1 tablespoon of vegetable oil
Salt and black pepper, freshly ground
Two onions, yellow and thinly sliced
Two bay leaves
Two sprigs of fresh thyme
One single-ounce packet of soup mix, French onion
Vegetables: One bunch of medium-sized parsnips, peeled
One bunch of medium-sized carrots
Two tablespoons of Manuka honey
Two tablespoons of extra-virgin olive oil
Salt and black pepper, freshly ground
One tablespoon of soy sauce
Two teaspoons of black sesame seeds
One tablespoon of fresh parsley, chopped
Directions for Tri-Tips with Manuka Honey Roasted Parsnips and Carrots
For the tri-tips: Start by preheating your oven to 325 degrees Fahrenheit. Then, heat your vegetable oil on medium-high heat in a Dutch oven or large pot. Season your tri-tip roast with pepper and salt before placing the roast into the pot, with the fat-side down.
Cook the roast until it's browned, which should be three minutes for each side. Move it to a ready plate and drain all except two tablespoons of its fat out of the pot. Stirring occasionally, mix in your onions, cooking until they've softened and started browning, which should be around eight minutes.
Stir in your bay leaves, thyme, soup mix, and about two cups of water. Place your meat back in the pot along with any of the juices on the plate, bringing everything to simmer.
Cover your pot with the lid before placing it into your oven. Bake the roast between two and half to three hours or until your meat has become fork-tender. Let the roast rest for about 15 minutes, and then skim excess fat off from your braising liquid, discarding the bay leaves and thyme sprigs.
For the vegetables: Preheat your oven to 450 degrees Fahrenheit before lining a cookie sheet with tin foil and heating it in your oven for about 15 minutes.
Combine your olive oil as well as one tablespoon of Manuka honey in a large-enough bowl, tossing with the parsnips and carrots to coat. Sprinkle on one and a half teaspoons of salt and one teaspoon of black pepper, tossing again.
Remove the cookie sheet carefully from your oven and place the parsnips and carrots on in one singular layer. Roast till the veggies start blistering, which should be 10 minutes.
In another large bowl, add your soy sauce and another tablespoon of Manuka honey. Drizzle this mixture over your roasted veggies, tossing to coat. Sprinkle on the sesame seeds and chopped parsley.
When serving, cut the tri-tips into slices that are one-inch thick before spooning your braising liquid on the slices. Serve with your parsnips and carrots as sides.
Need to order some Manuka honey to make this dish? To get your order started, click here. And, remember, we offer free shipping on all orders of $150 or more.
Photo via TosTinMan EasyCooking Youtube Channel
---