May 20, 2017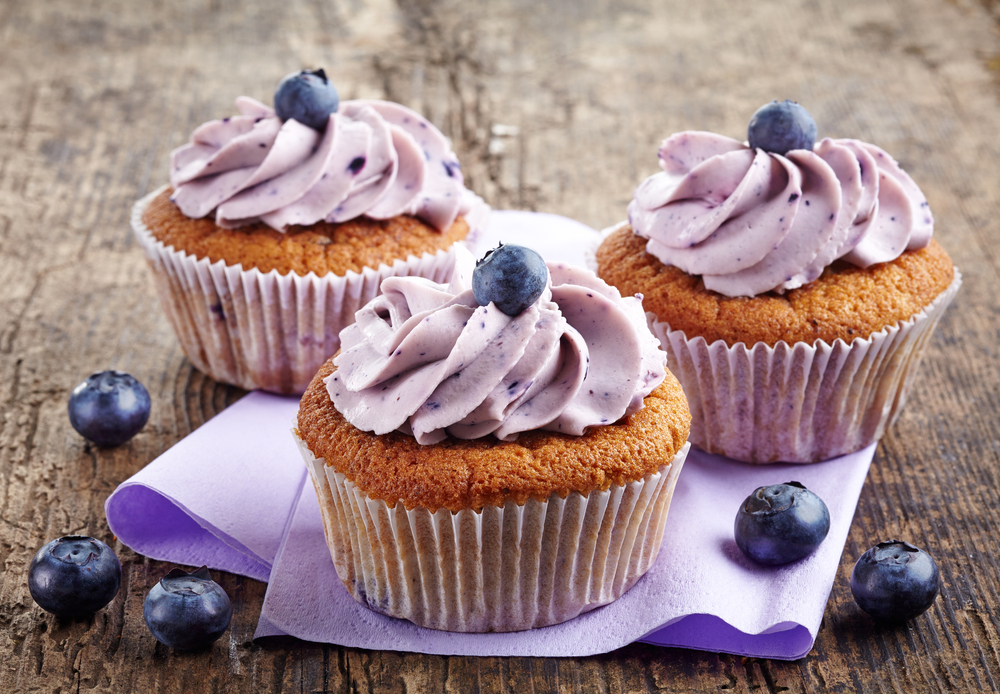 Honey Recipes, Manuka Honey , Honey, Manuka Honey Recipes
It's hard to come across someone who doesn't enjoy a cupcake every once and awhile, kids and adults alike. Many love them, but some end up avoiding them due to the high levels of sugar cupcakes usually contain. Well, with these blueberry cupcakes, sugar is substituted with Manuka honey – not only cutting down on the added sugar but also providing a better taste that complements the blueberries perfectly.
Add in the passion fruit honey frosting, and you have a recipe for a delicious treat right there. So, let's get started on those cupcakes!
Ingredients for Manuka Honey Blueberry Cupcakes
2 cups of all-purpose flour, unbleached
1/2 teaspoon of baking powder
1/2 teaspoon of baking soda
1/2 teaspoon of salt
1/4 cup of buttermilk
3/4 cup of passion fruit nectar
1/2 cup of softened butter
2 large eggs
1/2 cup of Manuka honey
1 cup (or 8 oz.) of fresh blueberries
For Passion Fruit Manuka Honey Whipped Cream:
2 tablespoons of passion fruit nectar
1 cup of heavy whipping cream
1 tablespoon of Manuka honey
Directions for Manuka Honey Blueberry Cupcakes
Set out one stick of butter several hours before you start baking unless you already have a ½ cup of softened butter out.
For the passion fruit Manuka honey whipped cream, combine the whipping cream, passion fruit nectar, and Manuka honey in a small mixing bowl. Beat the mixture until peaks eventually form. This should yield one cup of whipped cream.
For the cupcakes, preheat the oven to 350 degrees Fahrenheit. Sift the flour, baking powder, baking soda, and salt together. Then, set aside.
In a measuring cup for liquids, combine the buttermilk and passion fruit nectar, and then set to the aside.
In a larger mixing bowl, cream the butter until it is fluffy. Add the Manuka honey afterward and mix it well. Add the eggs, one at a time, whisking each. Now, add half of your earmarked dry mixture over into the butter mixture – mix until it is just combined.
With your mixer running on a low setting, gradually add in the passion fruit mix (if you don't have a mixer simply do this part by hand).
Now, add in the rest of the dry ingredients until they are just combined. Lightly fold the blueberries in. In a muffin/cupcake tray, fill 12-14 paper-lined muffin cups 2/3 of the way full. Bake for 18-22 minutes or when a toothpick pushed into a muffin's center comes out spotless. Set the cupcakes on a wire rack to cool. Then, frost them with the passion fruit Manuka honey whipped cream. Enjoy!
Photo via MaraZe / Shutterstock
---