May 13, 2017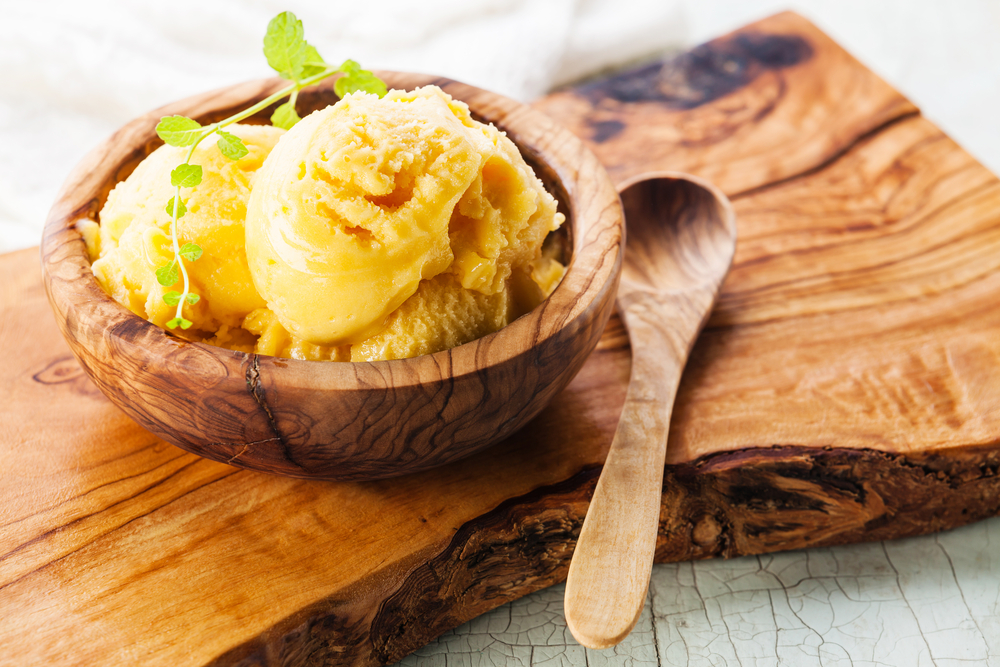 Manuka Honey , Honey, Manuka Honey Recipes
There are few desserts better than a classic bowl of ice cream. While the stuff you find at the store is pretty delicious, there's something special about homemade ice cream. Whether you use a hand-crank or an electric ice cream maker, the work put into making this dessert produces ice cream with a far richer, fuller flavor – to the point that it may not even be necessary to add any toppings, especially with Manuka honey in it. So, go ahead and try out these different flavors and see which one could become your new favorite!
Mango Pineapple Sorbet
Ingredients
1 and 2/3 cups of frozen mango chunks
3 cups of orange juice or papaya nectar, divided
1 and 2/3 cups of pineapple chunks, frozen or canned
1/3 cup of fresh lime juice
3/4 cup of Manuka honey
Directions
With a food processor, purée 1.5 cups of orange juice or papaya nectar, along with the rest of the ingredients. Then, stir in the other 1.5 cups of orange juice or papaya nectar. From here, freeze the sorbet as per your ice cream maker manufacturer's directions.
Manuka Honey, Lime, and Avocado Ice Cream
Ingredients
2/3 cups of Manuka honey
4 large egg yolks
2 cups of half-and-half
2 tablespoons of lime zest
1 cup of buttermilk
1 cup of avocado puree
1/8 teaspoon of salt
Directions
Whisk together the eggs, salt, and Manuka honey in a small/medium bowl.
Then, bring the lime zest, buttermilk, and half-and-half to a complete simmer in a medium-sized saucepan before removing it from the heat. Cover the saucepan and let it steep for 2 hours. Then, strain the mixture into another medium-sized saucepan and bring it up to a simmer again.
Add 1 cup of the cream mixture to the Manuka honey-egg mixture while whipping (to prevent the eggs scrambling), and then return the cream/egg mixture to the saucepan. Simmer the pan over low-medium heat, stirring the mixture continually until the custard thickens enough to layer the spoon, and the thermometer reads around 170°F to 175°F, which should take roughly 4 minutes. Don't let it boil.
Strain the mixture into a clean bowl and allow the steam to escape before covering it and chilling it until it's cold, which should take at least 3 hours or up to a day. Process the custard in your ice cream maker as per the manufacturer's directions. Add the avocado puree half way through the freezing process. Transfer the ice cream to a bowl or a tub and freeze it until it's firm, which will take 3 hours minimum and up to 3 days max.
Photo via Lisovskaya Natalia / Shutterstock
---