April 29, 2017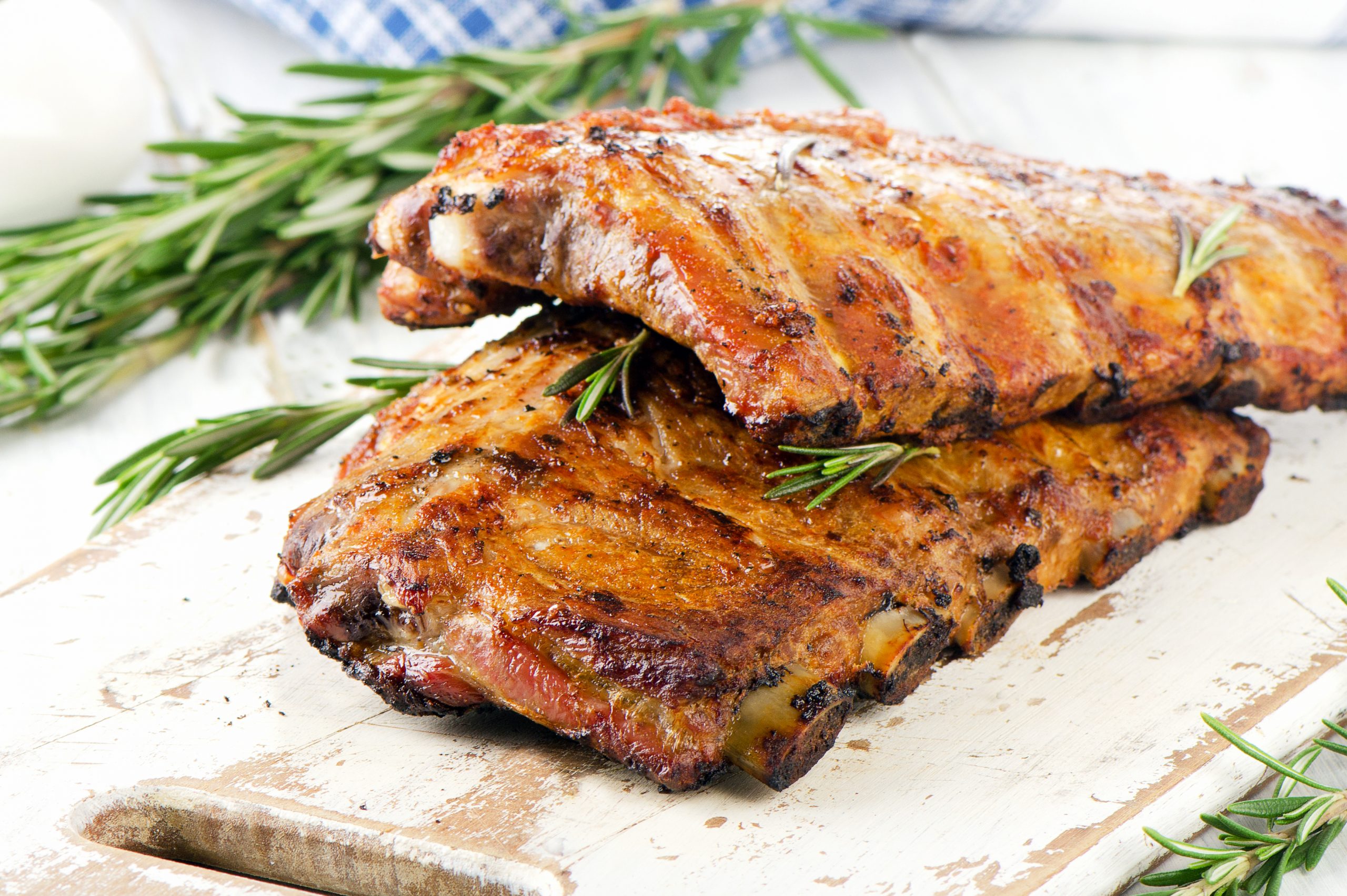 Honey Recipes, Manuka Honey , Honey, Manuka Honey Recipes
Manuka Honey and Soy Pork Ribs
For those who love some good pork ribs and trying out different kinds, these Manuka Honey and Soy Pork Ribs are going to blow your mind. These lacquered ribs are both sweet and spicy, and they are the perfect balance of both to boot! While soy sauce holds plenty of water on its own, the added benefit of Manuka honey offers sweetness but not so much that you feel guilty the next day (if such things are possible with a plate of ribs).
As with any ribs recipe, this one takes about 2 hours altogether, but the rewards you get for your efforts will be well worth it. Let's get started!
Ingredients for Manuka Honey and Soy Pork Ribs
2 (2 to 2.5 lb.) slabs of pork ribs
2 teaspoons fresh ground pepper
1 tablespoon kosher salt
1/2 cups Manuka honey
2 tablespoons Asian chili-garlic sauce
2 tablespoons soy sauce
1 tablespoon butter
1 tablespoon lime juice
1 teaspoon ground ginger
1 teaspoon dry mustard
Directions for Manuka Honey and Soy Pork Ribs
Prep Time: 30 minutes. Total Time: 2 hours, 35 minutes. Yields: 6-8 servings.
Preheat the oven on its bake setting to 325 degrees Fahrenheit.
Rinse the slabs and then pat them dry. Remove the skinny membrane from the back of the slabs by cutting into it before then pulling it out. This is intended to make the pork ribs a bit more tender.
Sprinkle pepper and salt over the slabs and then wrap each of the slabs in tight aluminum foil. Set the slabs onto a jelly-roll pan, baking them for 2.0-2.5 hours or when they are tender and the meat pulls from the bone.
Mix the Manuka honey, Asian chill-garlic sauce, soy sauce, butter, lime juice, ginger, and dry mustard in a saucepan and bring it to boil on high heat, occasionally stirring. Reduce the heat down to medium-low and simmer for 5 minutes or when it's reduced by half. Move the mixture over into a bowl.
Remove the ribs from the oven. Raise the temperature of the oven to broil on high. Remove the slabs from the foil carefully and then place them on a baking sheet lined with aluminum foil. Brush both rib slabs with 3 tablespoons of the Manuka honey mixture each.
Broil for 5-7 minutes or when the slabs are sticky and browned. Brush them with the last of the Manuka honey mixture.
Note: If you don't think you will have time to complete these steps in one night, you can bake these ribs, at most, two days in advance. You can then reheat and broil them before you serve.
Enjoy your Manuka Honey and Soy Pork Ribs!
Photo via bitt24 / Shutterstock
---