July 28, 2018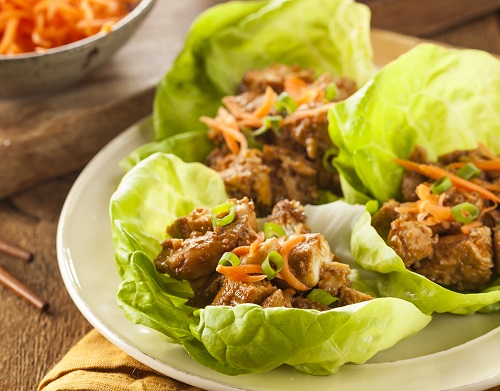 Manuka Honey , Manuka Honey Recipes
While a combination of Manuka honey, garlic, and soy sauce may not seem especially appetizing at first glance, it's in fact one of the best ways to flavor up beef, making for one of the best wraps you can find outside of a restaurant. If you want to try out these garlic Manuka honey beef lettuce wraps, then let's get started!
Ingredients for Garlic, Manuka Honey Beef Lettuce Wraps
1 pound of flank steak
1/4 cup of soy sauce, low sodium
1/4 cup of Manuka honey
1 tablespoon of Worcestershire sauce
1/2 teaspoon of red pepper flakes
2 teaspoons of fresh ginger, grated
2 cloves of garlic, finely minced
4 teaspoons of sesame oil
2 cups of white rice, cooked
Large green or red lettuce leaves
Chile peppers, slivers
Green onions, sliced thin
Fresh cilantro and/or mint
Directions for Garlic, Manuka Honey Beef Lettuce Wraps
Nutrition Info: Calories 390; Sodium 700mg; Cholesterol 70mg; Fat 9g; Saturated Fat 2g; Carbohydrates 46g; Dietary Fiber 2g; Sugars 20g; Protein 33g.
To begin, wrap the flank steak with plastic and set it in your freezer for about 20 minutes.
In the meantime, whisk together the soy sauce, the Manuka honey, the Worcestershire sauce, the ginger, the garlic, and the red pepper flakes in a medium-sized bowl. Set to the side. Remove the steak and start slicing 1/4-inch strips with the grain.
In a nonstick pan, heat up two teaspoons of sesame oil on high heat before adding half of your flank steak. Cook between 30 seconds and one minute until that side has browned. From there, flip the steak strips over, again cooking between 30 seconds and one minute until that side has browned. The steaks should be medium-rare inside.
Transfer the steaks onto a ready plate. Wipe the pan out carefully using paper towels, repeating the process with the rest of the steak and sesame oil and moving the cooked steaks to the plate.
Reduce the heat to about medium before adding the sauce into the pan. From there, reduce your sauce between two and three minutes until it has thickened, removing from the heat when ready. Throw the steak back in the pan, ensuring you leave the juices on the plate behind to avoid diluting the sauce. Stir the steaks around to coat them in the sauce.
To make the actual wraps, lay out one or two lettuce leaves and add one or two strips of steak, rice, chili peppers, green onions, and some fresh cilantro, mint, or both. You should have about four servings.
If you need to order Manuka honey to make this delicious recipe, click here. And, remember, we offer FREE shipping on all orders of $150 or more.
Photo By bhofack2
---