July 15, 2018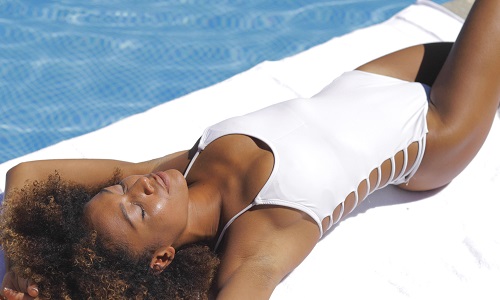 Manuka Honey Products For Skin Care
The skin has much to endure throughout the year, but the real challenge comes during summer, with the longer days bringing with it bright UV rays and plenty of toxins in the air for those who reside in cities. With every ray comes an increased likelihood for sunburn and melanoma, but you do have a few methods available to ensure your skin remains prepared and protected, even during the hot blaze of summer. Whether you have skin that's dry, oily, combination, normal, hormonal, aged, or young, here are some quick ideas for protecting your skin in the sun.
Prepare
One of the best ways of starting any skincare regimen is a moderately deeper clean one or two times per week. While this can vary by your skin, this could mean exfoliating scrubs for lifting dead skin cells as well as product buildup you could have overlooked during regular washing and rinsing. You could also require simple cleanser and a gentle facecloth to buff duller areas away for sensitive skin. If you're unsure about spending a bunch of money on these types of products right away, you can always try out some home recipes, such as this shower scrub:
1/2 cup of coarse salt or raw sugar
1/2 cup of coarsely ground coffee
2-3 tablespoons of coconut oil, cooled but melted
Mix together your dry ingredients first before slowly adding the coconut oil and mix until everything is incorporated fully. Store the scrub inside an airtight container, using however much you want for your face, hands, and body.
Wash
While you've likely heard this before, it's worth repeating—you should be regularly washing your face before heading to bed, making sure to get any makeup off as well. As you're washing, use lukewarm water rather than especially cold or hot water. Hot water, though it opens pores, can damage the skin's surface while cold water prevents cleanser from working properly by closing pores.
Coconut oil works well as a natural make-up remover, and so long as your cleanser doesn't have sodium lauryl sulfate, parabens, phthalates, synthetic fragrances, or drying components like SD alcohol 40, ethyl alcohol, or isopropyl alcohol, your skin should stay healthy. However, remember to be careful about over-washing in order to keep the skin from overworking.
Manuka Honey Mask
A face mask is perfect for giving the skin greater levels of conditioning, pulling toxins from the pores, and focusing on problem spots that standard cleansers don't seem to help. This is when knowing skin type is crucial, as you wouldn't want a drying mask for skin that's thirsty already or a moisturizing mask for already oily skin. Given these masks can be intensive, it's best to make one just a couple of times per month, and you can start with this homemade mask:
2 tablespoons of Manuka honey
1/2 of a banana, mashed
1/4 cup of ground oatmeal (optional)
The banana is said to help soothe sensitive, dry skin and offer natural protection and nourishment while the Manuka honey clarifies, brightens, and evens skin tone. Use as much of the mask in one sitting as possible, and then let the mask air-dry for about 30 minutes. From there, rinse using a soft cleanser, and you're good from there!
Need to order some Manuka honey? Click here to get your order started and remember, we offer FREE shipping on all orders of $150 or more.
Photo By Daniel_Dash
---