August 07, 2016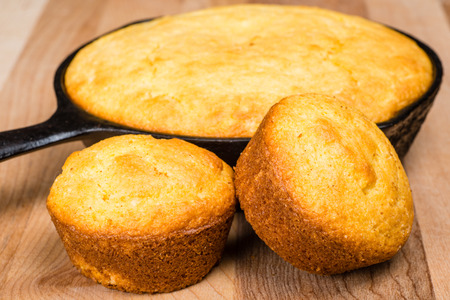 Manuka Honey , Manuka Honey Recipes
Jalapeño Cheddar Cornbread with Manuka Honey
For anyone looking for a step up in cornbread, this Jalapeño Cheddar Cornbread recipe is perfect for you, especially when made all the better with Manuka honey! Already many people's favorite type of cornbread—made perfect with just the right blend of spicy and cheesy—this recipe invites you to satisfy your taste buds with Manuka honey right alongside the inclusion of corn kernels baked into the bread. Clocking in at around 8 servings, this jalapeño cheddar cornbread turns a relatively simple recipe into a regular favorite side dish for one's self or for an entire family. So, let's get to baking!
Ingredients for Jalapeño Cheddar Cornbread
1 cup flour
1 cup cornmeal
2 teaspoons baking powder
½ teaspoon baking soda
1 teaspoon salt
2 tablespoons Manuka honey
5 tablespoons butter
1 cup buttermilk
2 eggs
1 cup fresh corn kernels (about 2 cobs)
1 medium-sized jalapeño, seeded and chopped
1 ½ cups shredded cheddar cheese (divided into 1 cup and ½ cup)
Directions Jalapeño Cheddar Cornbread
Preheat oven to 400 degrees. Place 1 tablespoon of butter into a 9-inch cast-iron skillet, and then place skillet in oven.
In a large bowl, combine flour, cornmeal, baking powder, baking soda, and salt. In a microwave-safe bowl, melt Manuka honey and butter together.
In another bowl, whisk buttermilk and eggs together until frothy. Slowly stream in the honey-butter mixture and whisk until completely combined.
Add wet ingredients to dry ingredients and stir to combine. Stir in corn kernels, jalapeño, and 1 cup of the cheddar cheese.
Remove skillet with melted butter from oven. Pour batter into skillet, and spread into an even layer. Return skillet to oven, reduce temperature to 375 degrees, and then bake for 25 to 30 minutes, until a toothpick inserted into the center comes out clean.
In the last 10 minutes of baking, sprinkle bread with the remaining ½ cup of cheddar cheese and allow it to melt.
Cool in skillet for 10 minutes before slicing into wedges.
Grab a plate and enjoy your Jalapeño Cheddar Cornbread!
Copyright: robhainer / 123RF Stock Photo
---