September 26, 2016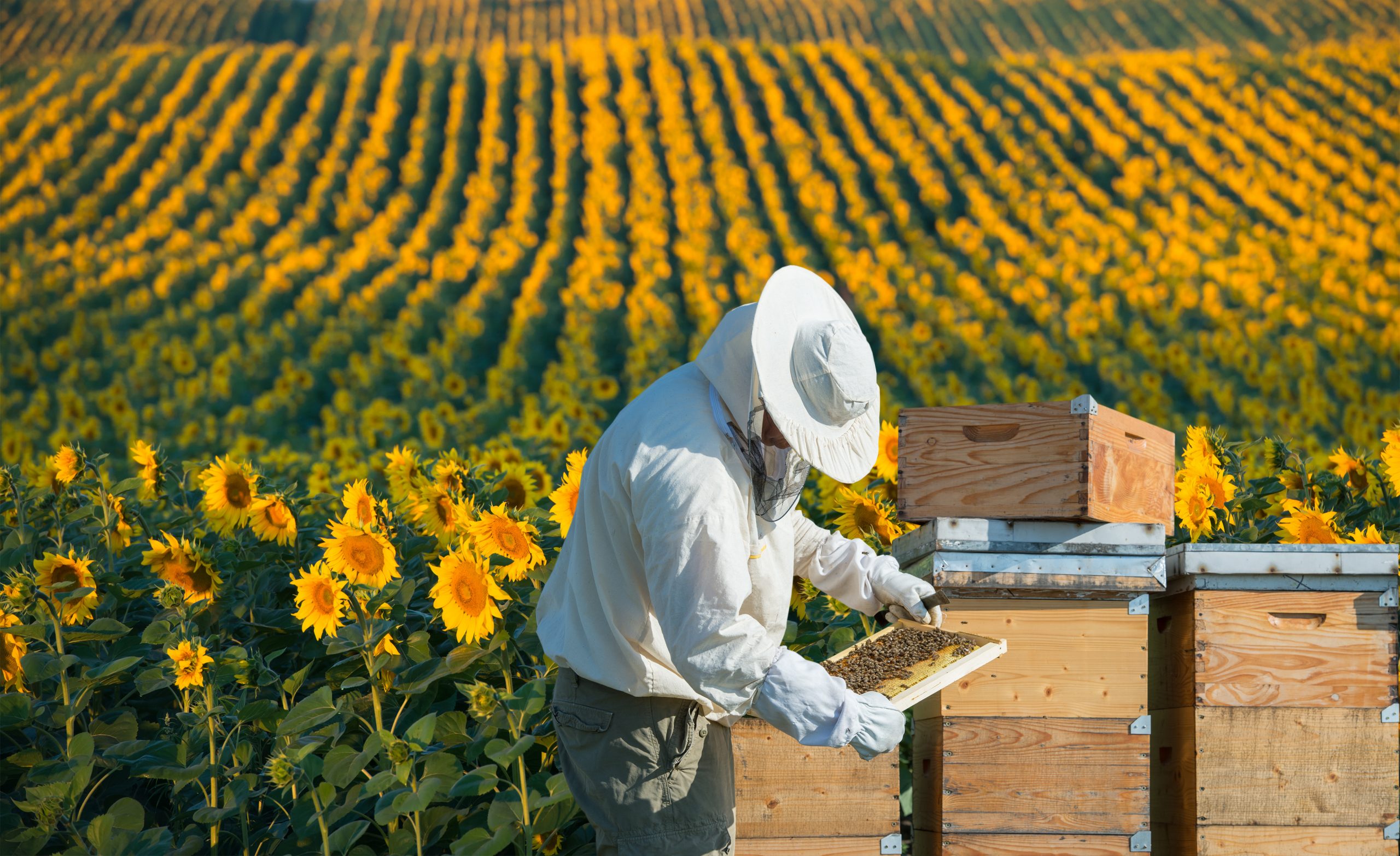 Bee Colony Collapse, Honey, Honey Bees
Bill Johnson has operated the Johnson Honey Farm outside of Guttenberg, Iowa for nearly 30 years. "Beekeeping is a lot harder to do now," Johnson says, which he attributes to the types of chemicals his honeybees are exposed to on plants. His wife, Louise Johnson, agrees, "I'd go out with my grandpa in the spring, we'd put the bees out, he'd set the honey boxes on top, leave the bees alone all summer...Now, you really have to know what you're doing." Even so, fellow Iowa apiarist Andrew Joseph believes the added attention to the harvesting of successful hives has helped more beekeepers enter the field, which have gone from 1,500 to 4,500 in the past decade in Iowa.
Mr. Johnson also believes the widespread use of fungicides, herbicides, and pesticides on farmland has created many problems for honeybees and other bee species. The most recent example of this was when an aerial spray targeting potential Zika-carrying mosquitoes killed millions of bees in South Carolina. "They sprayed while the bees were out," Mr. Johnson stated. The spraying problem many bees encounter is worsened when farmers mix products together with possibly unknown effects. Johnson has been able to work alongside his farming neighbors to protect his bees by advocating for chemical spraying at night or during dusk or dawn hours—times when bees mostly remain safe in their colonies.
Karen Buch of Willow Creek Apiaries in Potosi, Wisconsin notes that the expansion of farmland in her area has cut down on areas with vegetation that can support bees. "We're running out of places to put hives," she said. Buch and Johnson have both said they have to keep a close eye on pests and illness inside the hives, with common in-hive issues ranging from varroa mites, beetles, viruses, to funguses.
On another note, Andrew Joseph has been surprised by the "massive increase" in hobby beekeepers in recent years. "It's a funny thing—the word is out there that it's harder than ever before, and it's attracting scads of people," he said. It has gotten to the point that those looking to start hobby beekeeping can get a box of bees for a mere $100. Joseph recommends that before these hobbyists jump in that they take classes to ensure proper techniques and education regarding bees.
Bill and Louise Johnson are actually teaching a six-week beekeeping class in Peosta, Iowa during the winter. The Johnsons intend to show which beekeeping methods are most effective for their geographic area and which practices ensure the healthiest, long-lasting hives—an endeavor that will hopefully help put a dent in declining honeybee populations.
---