December 27, 2019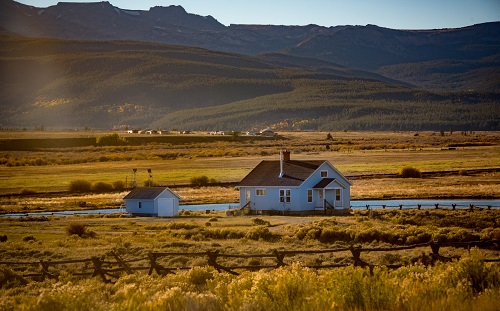 Homesteading is the ultimate survivor's mentality. If you decide to live this lifestyle, above all else, make sure honey bees are on your "must-have" item list. Knowing how important honey bees are to our survival, you can surely imagine how much of a powerful tool they will be for homesteaders.
Why Keep Honey Bees?
One of my favorite terms to use for homesteading is "cross-utilization." It is something I picked up from my days in the restaurant industry and it is a skill that has served me well in all aspects of life. The idea is that when creating a menu, you want to use items on the menu for more than one product, unless it is a featured dish. Even then, you try to use that product elsewhere to avoid waste.
For instance, if you serve lobster, you would probably want to have lobster rolls or maybe a lobster bisque on the menu where you can use up lobsters that need to be cooked off. The same idea is behind using any odd spices or perishable ingredients. If you cannot use that ingredient more than once, think twice about using it at all.
In homesteading, you want to get the most bang for your buck, but also your space. Resources can be limited, so if you are able to use items or wildlife in multiple ways, all the better. In this case, bees will serve multiple purposes, all of which benefit the homesteader.
Reason #1 – Pollination
As you probably know, honey bees are used for pollinating dozens of plants and crops. Because bees can help improve the yield of other crops as well, such as blueberries, your hives will play a significant role in your farming. You will have far more flexibility in the crops you can choose simply because you will have the bees to pollinate them.
Reason #2 – Bee Byproducts
While having bees to pollinate your crops is reason enough, the bees will also produce their own bounty for you to both eat and barter. In addition to eating raw honey and using it to enhance other recipes, there are also numerous other applications for which it can be used. Once the honey is harvested, you can also use the honeycomb for beeswax. This can be used to make candles, balms, and salves.
Reason #3 – Networking
Beekeepers are a unique group and entering the tribe, so to speak, you will have access to a wide network of beekeepers in your area and around the country. If that doomsday ever does occur, it will be to your benefit to be part of that network. Additionally, even if doomsday never arrives, these beekeepers will prove to be a great resource for education on how you can further your own beekeeping skills.
Source: One Mother Nature, Photo by Nathan Anderson on Unsplash
---