March 27, 2016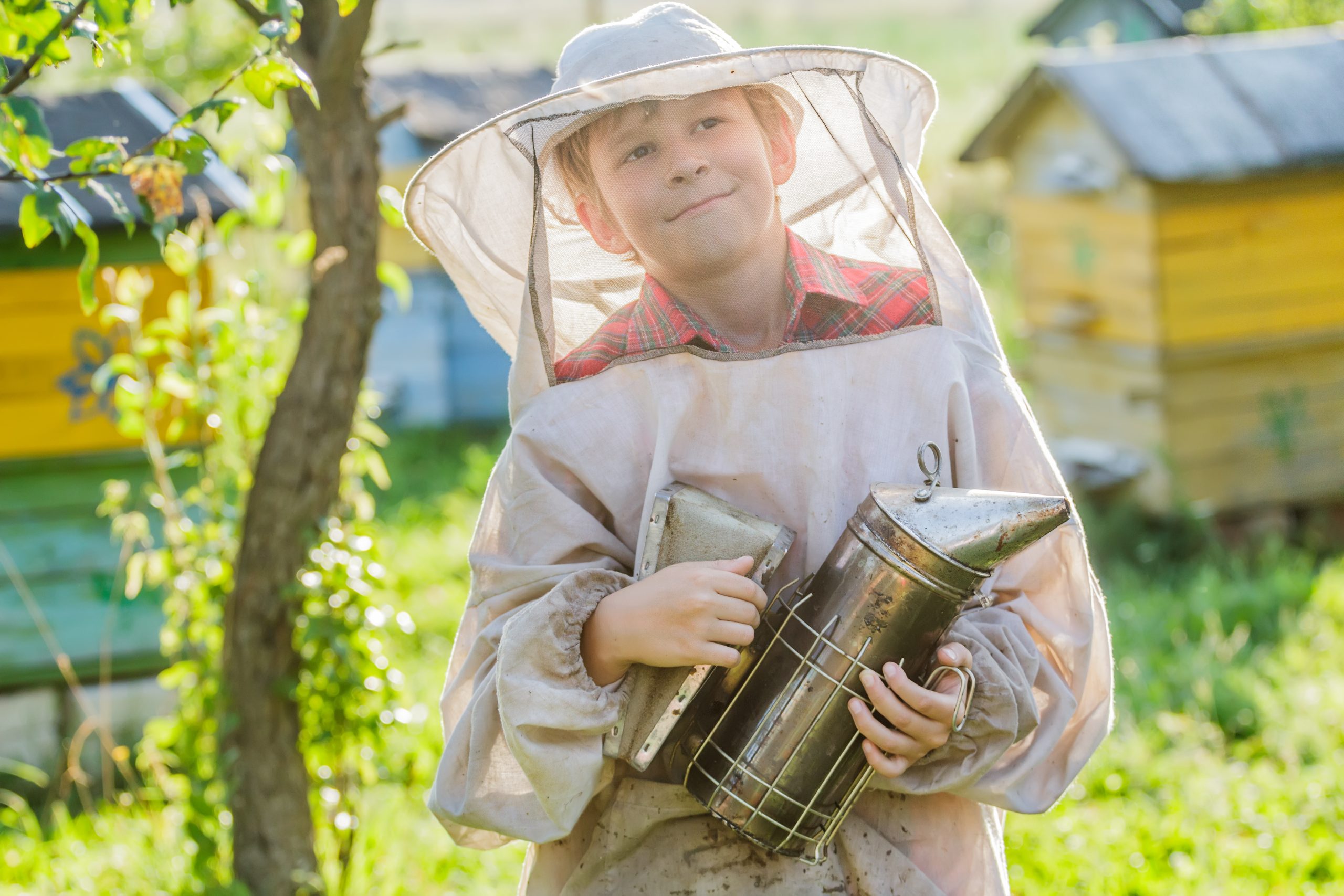 Bee Colony Collapse, Honey, Honey Bees
The ongoing honeybee crisis has inspired many to get out and contribute what they can to the honey industry by learning about the bees, conserving and protecting their food sources, and also properly and humanely raising them while supporting human food supplies, currently under crisis just as the little pollinators are. Even kids are getting out to help the honeybee--just ask Benjamin Oppenheimer of Boca Raton, Florida.
Just ten years old, Oppenheimer is a licensed beekeeper who raises hives and harvests honey right in his own backyard, fully prepped with the right equipment and right skills to get the job done. Even though he has won awards for his work, imagine Oppenheimer's surprise when he and his family were sent an unsolicited invitation to join President Obama and his family at the annual White House Easter Egg Roll. "I was amazed," Oppenheimer said of hearing the news. This event, now on its 138th, brings thousands of specially considered people, roughly 35,000 in past years, and is hosted right on the South Lawn. "I probably won't [see Obama in the flesh], but I would absolutely love to meet a sitting President," Oppenheimer said, considering Obama is the only President he remembers being under.
Oppenheimer became interested in honeybees and beekeeping after reading about colony collapse disorder, fascinated by what causes worker bees to leave their queen behind. Upon acquiring this interest and hours of study on related topics, Oppenheimer wrote to the President to praise his plan to plant flowers in highway medians, thereby providing many more avenues in which bees can continue their honey growing process and possibly hinder the effects of colony collapse disorder. It was at this time that Oppenheimer came under Obama's radar, with the President eventually writing back to say the White House had decided to keep a hive after hearing of his efforts. Pres. Obama even sent Oppenheimer a jar of honey grown right on the South Lawn!
Oppenheimer and his parents, Missy and Jeffrey, have already booked their tickets for the event, and have expressed joy at simply being invited, even if they don't get to meet the Commander-in-Chief himself. "I think my mouth will hang open," Oppenheimer said, if he had the chance to meet Pres. Obama in person.
Oppenheimer's acknowledged efforts reflect the importance of honeybees and their place in our ecosystem. With the ongoing decline of honeybee populations around the world, the next generation of beekeepers have their work cut out for them, and to take an such avid interest in these little creatures so early on is a good sign they won't be wiped from existence or our memories anytime soon.
---