July 03, 2017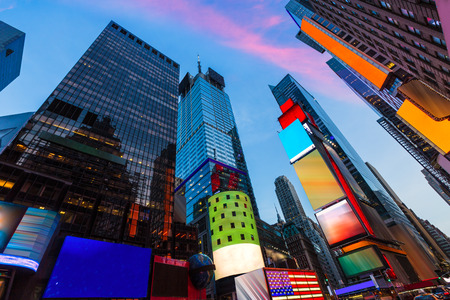 There are fewer more recognizable spots in cities like New York than Times Square. While the capital of culture, the Crossroads of the World, is known more for events like the annual New Year's Eve ball drop celebration, recent news has unveiled a more unusual story taking place in the Great White Way. Specifically, some unexpected visitors made an appearance on a steep ledge about 17 stories above Times Square, and fortunately these visitors had wings.
About 30,000 honeybees swarmed onto the ledge and stayed there, likely after these bees split off from a larger hive that was too big to survive. It was likely not a sight ever before seen in the Manhattan neighborhood. "If you just look to the right, you could just go straight down Broadway, and there was just the heart of Times Square right there," said Hannah Baek, a beekeeper with the local Andrew's Honey.
The swarm of bees was said to have taken over the whole ledge on a simple Tuesday among the buildings of Times Square. Fourth-generation beekeeper Andrew Coté of the titular Andrew's Honey was the apiarist who ended up with a bee hose suspended on the ledge, with 17 stories of air below him (though, surprisingly, 19 stories is Coté's personal record thus far).
"I had the harness very secure, and I used a low suction vacuum that is used specifically to pick up honeybees," said Coté, who was only stung once but only because he had to remove his gloves and hand them to his 15-year-old assistant, Augustine Lodise, who, in addition to helping with bee removal, helps sell the honey they gather from their hives. "People on the other side of the street and the buildings were also looking at us, and it was just awe inspiring," said Lodise.
According to Coté, the swarm in Times Square took roughly half an hour to fully remove. Once they had been secured, the bees were moved into a small hive Coté oversees in the Bryant Park area. This incident was actually quite similar to two other recently discovered swarms in the New York area where a Midtown van and a Lower Manhattan Broad Street building were covered by bees from two separate swarms. By Coté's estimate, we are still very much in swarm season, but just three swarms in one month is actually fewer than Coté is used to. Luckily for him, bee swarms are typically not threatening, so long as they don't feel threatened by those around them.
Copyright: tonobalaguer / 123RF Stock Photo
---