June 17, 2020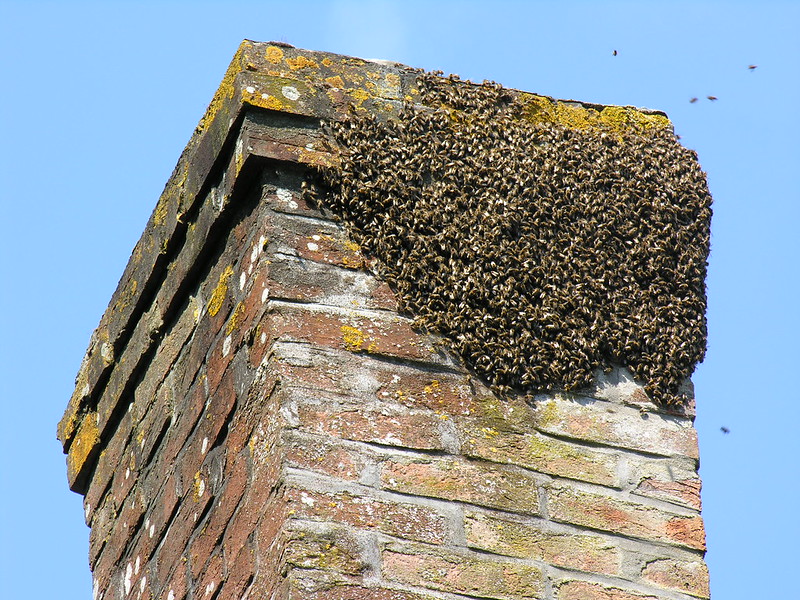 What a great idea!
How can you, a non-beekeeper but pollinator enthusiast, help researchers figure out what is going on with honey bees today? Imagine coming upon a swarm or a wild hive and being able to instantly send that information to researches who could then catalog the information. Sounds crazy, right, but it about to become a reality.
Let's Count Some Bees
The idea for a bee-counting app was born at the Appalachian State University's Center for Analytics Research and Education (CARE). The concept was first born when two Appalachian State professors, Drs. Cazier and Wilkes, attended a conference in Rome. At the time, they were working with the United Nations Food and Agricultural Organization (FAO), Apimondia, and several other organizations that were exploring the integration of technology and beekeeping. Suddenly, they came up with the idea of launching an app that would help count bees and other pollinators around the globe.
This is not a complex app by any means, and it is meant to simplify one of the biggest challenges faced by researches trying to dissect what is happening to our pollinators. Dr. Wilkes stated, "The project is designed to be as simple as possible. We want to build awareness of the critical role various insects and other pollinators play in our food systems."
The new app is meant to offer insights into three key areas:
Types of pollinators, based on machine learning algorithms that will identify the species.
Where the pollinators live and dates of activity, based on location and time stamps.
Other information such as the types of flowers or plants that attract pollinators, based on what is visible in the background of the photos.
Once the information is logged, it will immediately go up on an interactive digital map. Dr. Cazier stated, "Over time, our data will grow until we have a data repository that we and other like-minded researchers can analyze. We can make policy reports about where pollinators reside and what factors are influencing them — and ultimately put measures in place to protect them."
The project has largely been funded by grants to this point, having won a $24,000 Flash Grant by NCBiotech in 2019. The project continues to be funded, in part, by Bayer and several other organizations. The app was to have been presented on a larger scale during the 2020 U.N. World Bee Day on May 20, but the COVID-19 pandemic relegated the event to being held virtually.
Source: WRAL Tech Wire
---