September 14, 2018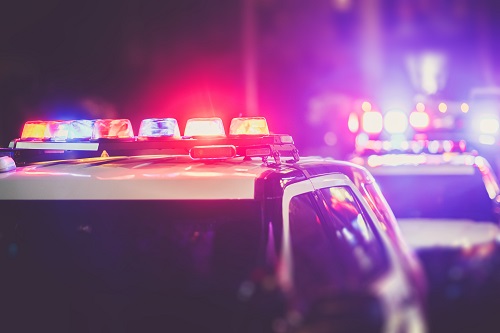 It's often surprising to see the type of things criminals will attempt to steal in bulk, and police in Victoria, Australia have certainly been in for a strange one in the last couple of weeks. Police uncovered an unprecedentedly huge stash of vitamins and baby formula inside of a truck that had been reported stolen—just one week after police in New South Wales discovered a similar compendium of stolen items worth roughly $215,000.
As to how this discovery came about, Victoria detectives were given a theft report for a warehouse in Mount Waverly, a suburb of Melbourne. Police later found the large stolen truck packed with over a dozen pallets of vitamins and baby formula just one hour away, with detectives believing these events to be linked. Three male suspects were arrested and later charged with stealing the immense cargo worth over $160,000. The suspects, who were unidentified in the press, were charged with a different number of burglaries—a 36-year-old Ardeer resident faces charges for 12 burglaries, one Newport man, 31, faces six burglary charges, and one St. Albans resident, 23, is facing only two burglary charges.
Since April, the investigation had been part of a sting investigating large-scale commercial burglaries. As mentioned previously, the bust in Victoria came just one week after New South Wales Police arrested one woman who was believed to be running a theft syndicate that was responsible for taking hundreds of thousands of dollars in goods. Police ultimately removed over 4,000 tins of baby formula, Manuka honey, powered toothbrushes, and vitamins as well as $215,000 in cash from two homes just westward of Sydney in the last week. Police believe the female suspect had a network of 12 people or more sourcing all these items.
Detectives believe the baby formula was the prime target, as baby formula can sell for double in places like China, with many Chinese parents choosing to source safer, foreign products after several recent local baby formula scares. According to Detective Superintendent Danny Doherty of the Victoria Police, this case is "one of those unusual [ones]. We hear about the thefts as isolated incidents, but this time we've focused on the syndicate as a receiving group."
The accused syndicate ringleader has been charged with knowingly participating in criminal group assist crime, knowingly directing activities of a criminal group, recklessly dealing with proceeds of a crime, and three counts of participating criminal group contribute criminal activity. Detectives are expecting to arrest even more members of the theft network soon.
Photo By duallogic
---