September 15, 2018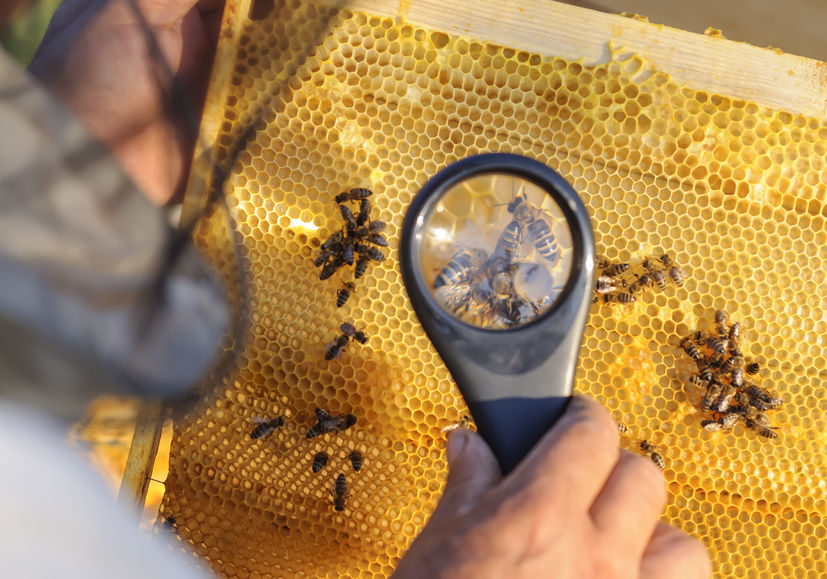 Within the past few weeks, it was reported that a swarm of roughly 30,000 honey bees had descended upon a Times Square hot dog stand, which is a very public place for a vulnerable group of bees to settle. Fortunately, this story doesn't end tragically with someone calling the exterminator; instead, a friendly face came to take them to a safer place. This person was Michael Lauriano, who is an officer with the New York City Police department as well as an amateur beekeeper and one half of NYPD's two-man honey bee unit.
According to Lauriano, "They're our friends. Honey bees, you know, they're cute, they're fuzzy, and they want to be around us. They're part of our society." Lauriano's partner within the honey bee unit is a fellow officer by the name of Darren Mays, who manned the unit's Twitter account while handling the swarm in Times Square, and he was happy to set any bee haters straight, saying, "It brought a lot of awareness, and I think there's a lot of people who want to get in on it now—just really want to have their own honey and start their own colonies. So, if they do that, then they will have swarms, and it will give us more work to do."
Surprisingly, there have been beekeepers with the NYPD since the 90's, but with urban beekeeping becoming more popular every year, the unit's workload has definitely been growing. With new hives entering the city every year and each of those hives growing, bee swarms showing up in strange places is a much more common phenomenon, as swarming occurs when a hive grows too big and must split in half in order to survive. As for the swarms they find, Mays and Lauriano keep them on their suburban properties as hives.
These officers also do all their bee work alongside their regular duties, but they can see the similarities both assignments have. Bee swarms are in a very vulnerable state—just trying to find a new place to lay their hats—and they're not unlike the people officers usually must speak with, making compassionate policing necessary. "When we first put the ladder in, I walked up the ladder without any protective gear on, and I just wanted to introduce myself to the bees. I know it sounds kind of crazy, but I just want to let them know, you know, I'm going to be up here, and we're going to help you," says Lauriano.
Officer Mays keeps one of his hives on the roof of 104th precinct in Long Island, leaving the officers there with plenty of honey to make it through their day. On the other hand, Lauriano placed the Times Square bees with his home hives, with the hope being his precinct will be enjoying honey from them by next year.
Photo Copyright : Vasyl Kosolovskyy
---