August 27, 2020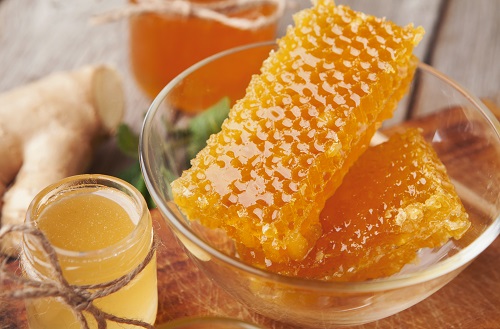 The complete opposite of the challenges they faced last year.
We have been reporting on how the COVID-19 pandemic has impacted the honey industry over the last few months, but there is one area we had not even touched upon… and that is how the pandemic has impacted honey sales. In Canada, it has had quite the impact, actually, but the good news is there is still plenty of honey to go around.
No Tourists, No Sales
For beekeepers who sell their honey, this season has been fairly slow in Canada. Catherine Hachey, assistant beekeeper at Honey House in the northern New Brunswick village of Charlo, stated, "We have so much honey, we don't know what to do with it anymore." The problem is that tourists have been unable to travel throughout Canada due to the pandemic, which means all those people that usually make the journey every year and buy honey are not there and neither is their money. Hachey stated, "In the Atlantic bubble, no one came north."
During a "usual" season, this area gets a ton of visitors not only traveling from the United States but also locally, from Quebec and Ontario. The low tourism numbers mean that honey producers are left sitting with jar upon jar of honey that is not moving. Luckily for them, honey doesn't go bad, so it will still be there next year when tourist season kicks in again.
The problem they are having is the exact opposite of what they experienced last season. Hachey stated, "You can't have everything. Last year it was good with tourists but not good with honey production."
No Queens
Another problem the Canadian beekeepers were facing is that they were unable to grow their hives this year due to a queen bee shortage. When they are usually ready to split their hives, beekeepers will purchase queen bees. This year, however, with all the restrictions, many of the beekeepers were unable to get queens. Ryan Golden, vice-president of the New Brunswick Beekeepers Association, stated, "A lot of guys couldn't actually grow their numbers because they couldn't get queens early enough."
While COVID-19 has presented these beekeepers with business challenges, they are not really worried about the pandemic due to the nature of their work. Beekeeping is often a solitary gig, and unless honey bees can transmit the disease, they seem pretty sure they are going to be fine as this pandemic plays out. Golden stated, "The nice thing about being a beekeeper is we don't associate with a lot of people anyway. You're pretty much on your own in the field."
Source: Yahoo! News
---