August 28, 2020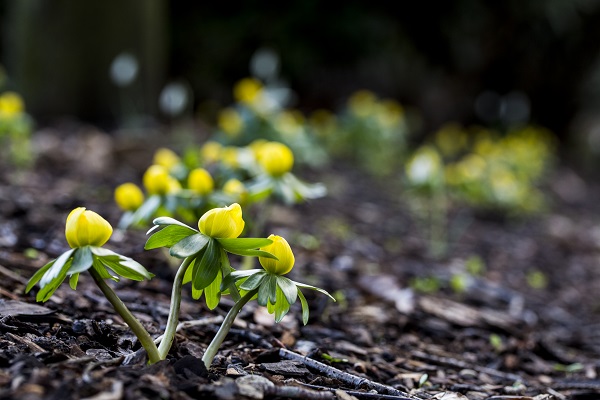 It only takes a little effort to help the bees get through the winter. If we all do our part...
For some of us, it seems like summer never really got here. Depending upon where you live, you may still be stuck inside with limited options due to the pandemic. For honey bees, though, the season is almost over and in just a few weeks, they will be hunkering down for the winter. During that time, they will be living off their honey supply and trying to stay warm. Every year, though, as spring gets nearer, honey bees run short on food supply, a likely contributor to why we lose so many honey bees every year.
While food shortages are not usually listed as a major contributor to winter losses, it is definitely a factor. We have stated many times that if we can do something about the smaller controllables, perhaps we can offset some of the losses that are due to the larger contributors, such as the varroa mite, pesticides, etc.
It won't be long now before queen bees start to lay their eggs to rebuild the hives during the winter. When those new worker bees arrive, they are going to need food. We can help them by planting very specific flowers that will open a bit earlier than the usual bloom to help provide food for the honey bees when most of their usual feeding grounds are barren.
According to Elise Ford of the Post-Gazette, "Fall planted bulbs are reliable sources of the earliest spring flowers. Varieties can be chosen to bloom from late February, through March and April and on into May. Their blooms provide the sugar/carbohydrate nectar and the protein/fat-rich pollen that bees need for survival until wildflowers and spring perennials bloom. Nectar will be converted to honey in the hive and, when combined with pollen, eventually will feed bee larvae.
"Spring bulbs planted in larger masses or drifts have great visual impact and provide "one-stop" food shopping for bees. Some bulbs naturalize, meaning they establish and expand over time, and can be planted in lawns and woodland gardens."
She goes on to recommend buying single bulb flowers that are native to the area. The reason being that honey bees often have problems reaching the nectar on double bulb flowers. She also states that bees are attracted to flowers of very specific colors, such as white, yellow, blue, and purple. Finally, she warns gardeners to ensure that their bulbs "have not been cultivated using systemic neonicotinoid insecticides."
You can read the full report on Post-Gazette.com Photo By Mint_Images (Envato Elements)
---