January 14, 2019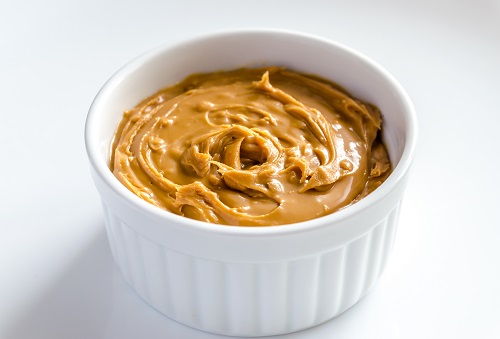 The time may have passed for Christmas cookies, but that doesn't mean our dogs have to say no as well. Fortunately, this recipe for peanut butter Manuka honey cookies is just what the doctor ordered, as it contains ingredients that are both ideal for dogs and distinctly lacking in sugar beyond the meager amounts to be found in Manuka honey. Even better, these treats take no time to make at all and will have your dogs drooling before they even know what hit them. If you think your canine friends will enjoy them, then let's get started on those peanut butter honey cookies!
Ingredients for Organic Peanut Butter Honey Cookies
·
2 1⁄2 cups of whole wheat flour, organic
·
1 teaspoon of baking powder
·
1 cup of peanut butter, organic
·
1 cup of water
·
1 egg
·
2 tablespoons of Manuka honey
Directions for Organic Peanut Butter Honey Cookies
To begin, preheat your oven to 350 degrees Fahrenheit on the Bake setting.
Using a large-sized mixing bowl, mix the whole-wheat flour, the egg, and the baking powder together until blended.
Add the water, the Manuka honey, and the peanut butter to the mixture, stirring till the dough gets sticky and stiff.
Using a spoon, knead the dough for several minutes, or feel free to use the paddle attachment of a standing mixer if you prefer and have one. Note: You might have to throw in additional flour for your desired consistency.
Lay down a sheet of parchment paper across a clean workspace securely before lightly flouring it. Roll your dough out to roughly half an inch thick.
From there, use your preferred cookie cutter to make favorite shapes or ones you think your dog will enjoy more. Note: These treats don't rise very much, so you should expect them to appear much as they did before they went into the oven, just harder.
Bake your treats for roughly 20 minutes or till they develop a golden-brown color. Allow them ample time to cool down before serving them to your dog, placing them on a wire cooling rack or on a sheet of wax paper.
Note: It's important to remember that these treats are not meant to replace regular meals and should only be used as occasional rewards.
You can store the treats inside an airtight, sealed container for up to two weeks or freeze them in your freezer for up to three months.
Need to order some raw honey to make these treats for your dog? To get your order started, click here. And, remember, we offer FREE shipping on all orders of $150 or more!
Photo By Alex9500
---