April 03, 2019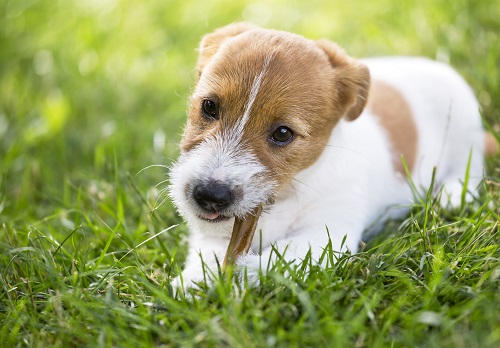 If you're looking for a healthy alternative for the dog treats you often find at your local pet store, then you're in luck—this recipe for Manuka honey pumpkin cookies will not only make your dog drool, but it will also help keep your bank accounts full. Even better, depending on the sizes you cut these treats into, you can get dozens of treats in one batch.
Canned pumpkin makes for an especially good dog treat in small doses (just remember to avoid feeding pumpkin pie filling or raw pumpkin to your dog). If you think your dogs will jump for joy for these treats, let's get started on those Manuka honey pumpkin cookies.
Ingredients for Manuka Honey Pumpkin Cookies
1 cup of canned pumpkin
2 1/2 cups of coconut, whole wheat, or almond flour
1 egg, whisked
1 tablespoon of cinnamon
1 teaspoon of raw Manuka honey
1 tablespoon of ground flaxseed
Directions for Manuka Honey Pumpkin Cookies
To begin, preheat your oven to 350 degrees Fahrenheit on the Bake setting.
Whisk the egg in a large mixing bowl, and then add the pumpkin, the cinnamon, the Manuka honey, and the flaxseed.
Add the flour a piece at a time, mixing in between, until a firm dough begins to form. Note: this dough is very dry, so don't worry if it's not as wet as you thought it would be. When it's formed, dump your dough on a clean, lightly floured work surface.
Using a rolling pin, roll the dough until it's roughly half an inch thick. Note: you should try flouring the top of your dough prior to rolling.
From there, use a cookie cutter to make the shapes you desire. Also, you may want to choose a size that's ideal for the size and shape of your dog's mouth.
Once you've placed them on a baking sheet (at least half an inch apart), bake these treats in your oven between 25 and 30 minutes or until they've developed a golden-brown color. Allow them time to cool down on the baking sheet for about ten minutes. Move them onto a fresh baking sheet or cooling rack until they've cooled completely.
After that, you can serve these cookies at your discretion, but remember that these are just treats and should not replace your dog's regular meals.
Store the treats for as long as two weeks at room temp, in your refrigerator for about two months, or in your freezer longer than that if properly sealed.
Note: beta-carotene, which pumpkin contains, converts into vitamin A when your dog consumes it. Though this nutrient is healthy, it's toxic to canines in large amounts, so avoid overfeeding these pumpkin treats to your dog.
If you need to order some Manuka honey to make these homemade treats for your dog, click here. And, remember, we offer FREE shipping on all orders of $150 or more.
Photo By Elegant01
---