April 02, 2019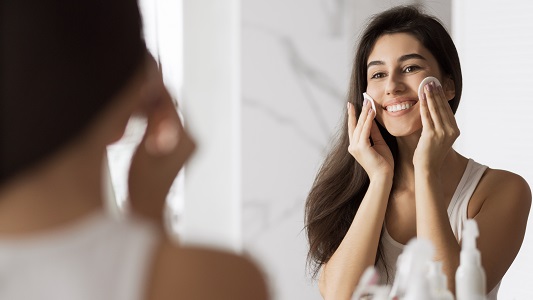 Manuka Honey Products For Skin Care
When your skin is flaky and dry, it's prone to fits of redness that no one ever wants to deal with. However, when it comes time to do so, you need to address the issue on all fronts—by drinking extra water, flooding your body with hydrating foods, and rejuvenating your skin with topical applications. Rather than head to the store and pay a boatload, you can make your own skincare cream right in your kitchen using everyday staples from your pantry. These face mask recipes will help your skin on a cellular level, and they'll do wonders for your skincare routine:
Manuka Honey and Spirulina
If you notice a dull tint in parts of your skin with no intention of going away no matter how much you moisturize, Manuka honey might be what you need. Mix together two tablespoons of Manuka honey, one tablespoon of spirulina, and a small amount of rose water, which should form a paste. Leave on the affected skin for about 15 minutes before washing off with warm water. Honey acts as a humectant, meaning it pulls moisture into your skin while spirulina is full of antioxidants. This not only hydrates your skin but also brightens it.
Banana and Yogurt
This powerhouse of probiotics isn't just perfect for breakfast—it's perfect for skincare too. The calcium in yogurt (preferably a plain, sugar-free variety) is said to be great for rejuvenating skin cells in your skin's epidermal layer. To optimize the benefits, mix a ¼ cup of yogurt with a mashed banana. After using a blender or whipping it up by hand, apply the paste to your face and leave it for about 15 minutes before washing it off with lukewarm water.
Olive Oil and Avocado
The superfood that is avocado is a gift for dry and flaky skin, with its antioxidants penetrating the skin to deliver a direct dose of hydration and moisture. As well, an avocado's high fat content will hydrate dry skin while helping to maintain moisture within the epidermis, thereby keeping the skin soft. To make this mask, use a fork to mash half of an avocado before throwing in a tablespoon of olive oil, which adds in even more hydration. Apply this paste to your skin and wash off in 10 to 15 minutes.
Milk Cream and Aloe Vera
It's likely you've heard about everything aloe vera can do for your skin. Praised as a necessity for proper skincare, aloe vera can help in weeding dead skin cells out as well as replenishing your skin's epidermal layer. To use as a DIY face mask, mix two tablespoons of aloe vera gel together with two tablespoons of milk cream, a combination that is sure to soothe your dry skin. Once the paste has formed, allow the mixture to sink in for about 20 minutes, and then rinse it off with warm water.
Need to order some Manuka honey so you can give one of these a try? Click here. And, remember, we offer FREE shipping on all orders of $150 or more.
Photo By Prostock-studio
---