November 02, 2019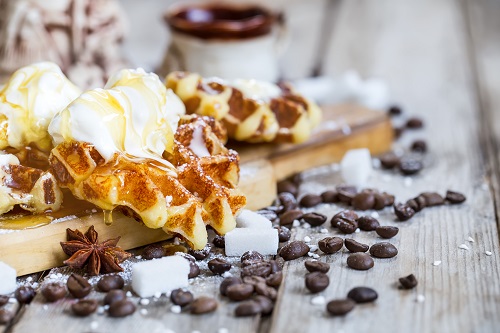 Honey Recipes, Manuka Honey , Manuka Honey Recipes
Just because winter is right around the corner, it is not reason to put away that ice cream craving we all get a few times a week. Now, I don't know about you, but I have noticed the costs of good ice cream have started to go through the roof lately. Rather than paying those prices for average ice cream, why not make your own? You may have to hit Amazon or another store for one or two of the ingredients, including an ice cream machine, but trust me, the effort will be worth it because this ice cream is absolutely delicious!
Ingredients for Homemade Manuka Honey Ice Cream
2 cans Thai coconut milk (about 14oz each)
3 ounces Manuka honey (1/4 cup and two tablespoons)
1/2t xanthum gum (can substitute 1T arrowroot powder)
1T vanilla extract
Pinch of sea salt
To make:
Using a blender, combine all ingredients
Allow mixture to cool in fridge overnight
Using an ice cream machine, process the mixture according to the manufacturer's instructions.
Once the ice cream is processed, divide into equal portions in individual containers
Cover and freeze until you are ready to eat (we recommend freezing ice cream for at least four hours before serving)
When ready to serve, drizzle the ice cream with honey for an additional pop
Per our picture, one service suggestion is to serve the ice cream over waffles or a warmed piece of pie or cake
You can play around with this recipe to change the flavors. I have added blueberries, strawberries, peaches, as well as nuts to create completely different flavors of ice cream.
If you need to order some Manuka honey to make this recipe, please click here. And, remember, we offer FREE shipping on all orders of $150 or more.
Photo By karaidel
---