September 07, 2020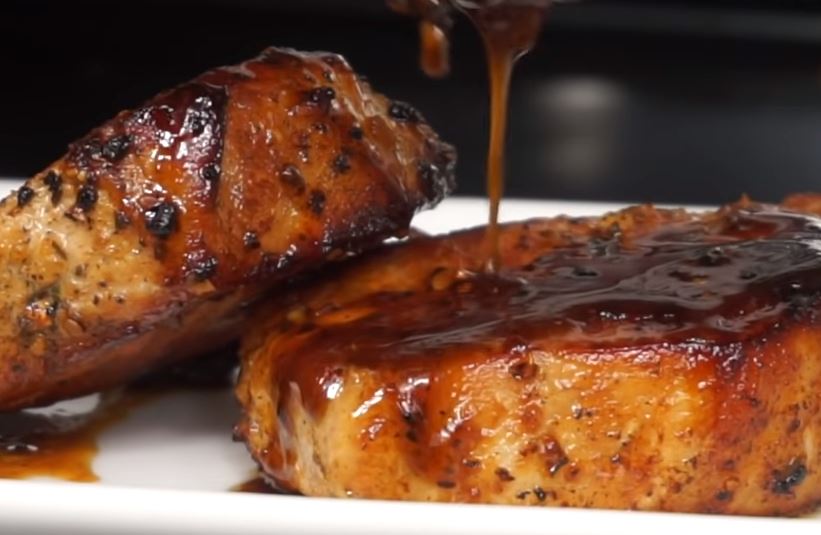 This looks delicious!
Chicken… chicken… chicken… it is what many of us eat for dinner, night after night. Now, don't get me wrong, because the meat is so easy to make so many different ways, I am just as guilty as the next person for cooking it about five nights a week but on that sixth night, how about something a little different.
What I came up with was one of my favorite recipes and subbing in the pork chop. Garlic, honey, and a little heat… how could you go wrong?!
Ingredients:
2 boneless pork loin chops
3T raw honey
4 garlic cloves
2T water
1 ½ t apple cider vinegar
1 ¼ t kosher salt (divided)
¼ t red pepper flakes
¼ t ground black pepper plus a "pinch"
2T vegetable oil
Scallions for garnish
To make:
Finely chop the garlic cloves and add to a small bowl
Add honey, water, vinegar, ½ t salt, red pepper flakes, and a pinch of black pepper, stir until all ingredients are well combined
Pat loin chops dry with a paper towel, then season on both sides with kosher salt and pepper
Using a cast-iron skillet, season pan with vegetable oil over medium-high heat
When skillet is ready, add pork chops and cook for about four minutes on each side (color should be a deep golden brown and internal temp on chops should be 140 degrees – could be done quicker depending on thickness)
Remove chops from skillet and transfer to a cutting board (do NOT clean skillet yet)
Reduce heat to medium-low, then pour the honey mixture into the pan (do so carefully because honey will get very hot and bubble quickly)
Constantly whisk the mixture to prevent burning and allow to simmer for about five minutes
Season with salt as needed
Return the chops to the pan, then cover with glaze and allow to warm
Remove from skillet and plate (pour any remaining glaze over the chops)
Garnish with scallions and enjoy!
Need to order some raw honey so you can make this dish? To get an order started, click here. And, remember, we offer FREE shipping on all orders of $150 or more.
Photo viaIsland Vibe Cooking YouTube Video Screenshot
Recipe via TheKitchn.com
---