June 07, 2020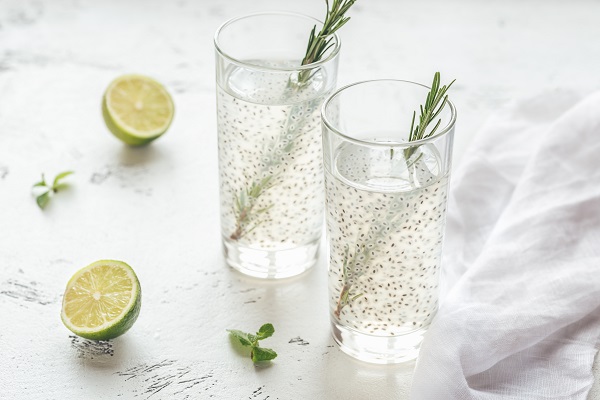 This homemade energy drink has everything you will need for those long, hot days in the saddle.
Eating Healthy, Eating Healthy, Health, Honey
If you are an endurance athlete, you already know the dangers of drinking too much sports drink. When I was riding long distances, it would sometimes take 15-20 bottles of liquid to stay hydrated during the ride, with about half of those bottled being sports drink. Usually, by the end of the day, my gut would be reeling from the sugar overload, not to mention all the other ingredients that were used.
Over time, I found it to be more effective to make my energy drinks with more natural sugars and far fewer ingredients. The trick is in finding something you can drink in bulk as well as that can be made on the fly if need be. After all, even if you have a rear rack, you can only carry about four bottles on your bike and maybe two more on your back if you are not using a hydration system. Even so, you are more than likely going to have to make at least a few bottles on the road, so you need ingredients you can pack and carry with you when you stop at the convenience store or borrow someone's hose to reload your bottles.
Honey has always been my go-to ingredient for homemade sports drinks because I love the flavor and it provides the carbs needed during endurance events. This particular drink also uses lemon and lime juice, which works well with the honey, and chia seeds, which offer a treasure trove of benefits like Omega-3 fatty acids, fiber, and protein.
Ingredients:
2t chia seeds
1T raw honey
1t fresh lime juice
1t fresh lemon juice
2c water
To make:
Add chia seeds to a small jar (preferably one with a lid)
Add honey
Add lemon and lime juice
Add water
Stir ingredients until well combined
Cover and allow to sit in the fridge for about an hour (you will see the chia seeds swell after absorbing the water)
Remove from the fridge when ready to drink, stir again, enjoy!
Now, if you are going to use this as an energy drink, I would make up a larger batch to prefill your water bottle about halfway, then freeze them. This will keep the drink cold as you ride and as it melts, it just continues to replenish your drink. Do this for bottles you will be drinking later in the day. For your first bottle, you may want to consider making ice cubes out of the drink so it does not get watered down (these will melt faster than a brick of ice at the bottom of your sports bottle).
If you need to make the drink on the go during an event, you can make up a batch, then remove the seeds from the drink and place them in a small bag or tube you can carry. You can then make a small bottle (I used to use the 2oz bottles you can be at the local drug store for travel) of the lemon and honey mixture. When it comes time to replenish your bottle, just add the chia seed container and the liquids container to a bottle of water and you are good to go.
When using this drink, you should also use a water bottle with an opening that will allow the chia seeds to get through. Standard water bottles will more than likely clog or prevent the seeds from going through the opening.
For these drinks, it is very important you use raw honey instead of processed, filtered honey. If you would like to try our raw Manuka honey, click here. And, remember, we offer FREE shipping on all orders of $150 or more.
Recipe via tarladalal.com, Photo via By Alex9500
---