June 08, 2020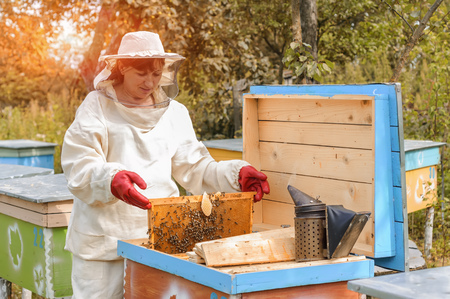 The pandemic has changed the beekeeping industry, but our beekeepers are still plugging along and making honey!
The last three months have been challenging for everyone in our country and around the world. While many small businesses have been put on hold during the lockdown, they at least had the hope of resuming business as normal once the lockdowns are lifted and the different phases are brought into play. That, however, is not the case for other businesses, such as summer seasonal business and beekeeping, an industry that has more or less been put on the sidelines during its harvest season.
COVID-19 Changed Everything
In late January, the first case of COVID-19 was announced here in the United States. Over the next few months, our entire country would be turned on its head. For the beekeeping industry, the pandemic could not have happened at a worse time. Many beekeepers were literally packing up their hives to head to California for the almond season, which would then probably be followed with a trip back home for local pollinating.
When states were shut down, however, many of those trips were canceled. Adding more frustration to the industry was that the lockdown, for many beekeepers, meant they could either not get to their hives or for the bigger operations, a lack of staff out of fear of being exposed to the virus.
For John Miller, a commercial beekeeper for Miller Honey Farms, shutting down and stopping operations was never a consideration. He stated, "I don't think there was ever a question in any bee guy's mind of whether we were going to go or not. That wasn't the consideration. We're bee guys. It's what we do. Cattle guys didn't take a day off, the whole livestock segment and then fruits and vegetables too. I don't know anyone who took a day off."
His employees, however, were a different thing altogether. He stated, "What if an employee wants to go home? They may. They are free to choose. What then would be our response in protecting the remainder of the crew? So there was some anxiety. There is some anxiety." Additionally, they had to make changes for their employees that covered operations in other states, as they were no longer able to travel from state-to-state.
The exciting thing for many operations, though, is that they are finding production numbers up considerably specifically due to the shutdown. Bees have had open reign as well as more areas around cities not being maintained, which has allowed flowers and plants to grow freely without human interference, at least for the most part. We can only hope the numbers continue to hold up and beekeepers around the world continue to adapt as well as have record harvests.
Source: Capital Journal
---