July 05, 2020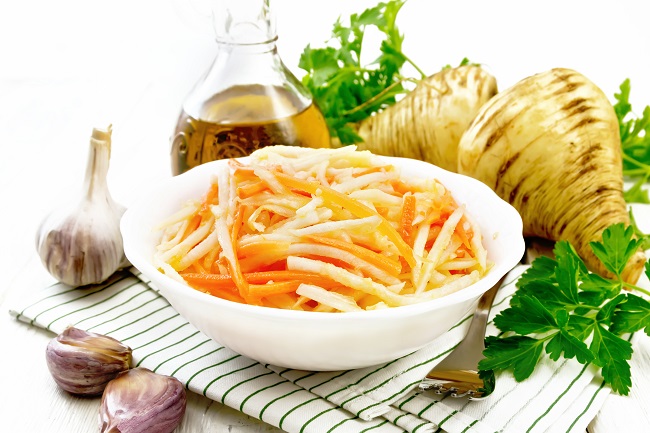 Looking for a healthy way to boost your carb count for a big endurance event? Try this honey parsnip and carrot salad.
Eating Healthy, Eating Healthy, Manuka Honey Recipes
Now, if you read our recipes every week, you already know we tend to lean towards low-carb, healthy meals. From time to time, however, we will break away and post a tasty dessert or, in this case, a meal that is meant for our endurance athletes.
Having ridden and competed in endurance events for years, I know the importance of scaling up your carbs before a big effort. Whenever I had a big event coming up or a long training ride, my diet would change from a heavy protein diet to a more balanced meal with higher carb counts. This is what is known as carb-loading. The ONLY time I did this, as just stated, was when I had an endurance event, as I would never recommend to anyone to change up their diet like this regularly.
What worked for me was gradually increasing my carbs several nights before a big ride, which would give me more carbs to tap into during the big event. This is not ideal for all athletes, but it definitely worked for me. And, one of my favorite dishes in the early stages of carb-loading was this honey parsnip and carrot salad. Parsnips are a root vegetable in the carrot and celery family, so they need a little help to be appetizing, at least in my opinion, but they have plenty of fiber and are high in natural carbs.
Honey Parsnip and Carrot Salad Ingredients:
1/2c warm water
1/2c raw honey
1T melted butter
3 parsnips, 2 carrots, peeled and julienned
To Make:
Preheat over to 375 degrees Fahrenheit
While the oven is warming, in a large bowl, combine honey, water, and butter.
Stir until all honey has dissolved.
Add parsnips and carrots to bowl and toss until fully coated.
Using a 9x12 Pyrex dish, pour the mixture into a dish and spread out evenly
Bake uncovered until carrots and parsnips are softened (depending upon how thick you cut the vegetables, it will take anywhere from 15-30 minutes to cook).
This little side dish will give you about 44 grams or more of carbs per serving. If you are working with a nutritionist, please check with him or her before using this technique as a preparation mode for your endurance events (some athletes don't even need to carb load).
If you need to order some Manuka honey to try this dish, please click here. And, remember, we offer FREE shipping on all orders of $150 or more.
*If you want to cheat, you can fire up your air fryer and toss the carrots and parsnips into the air fryer for about 15 minutes, then toss them in the mixture about a minute before removing (return to fryer after the quick toss).
Photo By rezkrr
---