July 07, 2020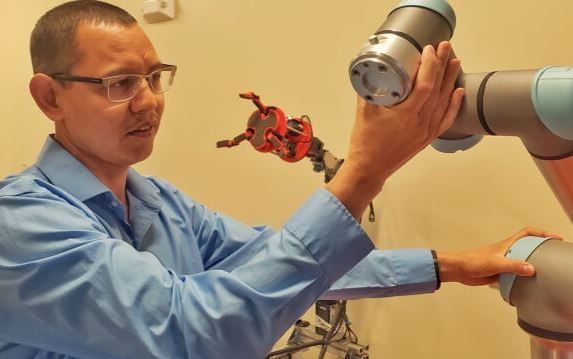 Interesting project, but what does it mean for the future of the honey bee?
The last few years have been rough on honey bees. Even though this year's reports have been far better, there is still an obvious concern about what would happen if honey bees either became extinct or the supply was so small that normal pollination of crops would be able to take place.
Robotic Pollinating
Over the last year or so, we have seen several new ideas on how pollinating can take place without honey bees. We have seen small, robotic bees, machines that deliver pollen via bubbles, and now Washington State University will be presenting yet another method after having won a $1 million grant for this new robotics pollination project.
The grant was awarded by the United States Department of Agriculture via the Washington DoA. Project lead Manoj Karkee stated, "This is an important project, and a lot of work, but we're confident we'll be able to put together all of these different pieces into a viable prototype that could be a huge help for the agriculture industry in the future." Karkee also serves as an associate professor in WSU's Department of Biological Systems Engineering and Center for Precision and Automated Agricultural Systems.
In addition to the staff from WSU, there will also be researchers from Penn State University. The task at hand is to build a robotic pollinator that can handle the very difficult task of locating flower blossoms on trees, then using a robotic hand to perform the duties of the honey bee, not exactly an easy task.
While some see these projects as a necessity, there are concerns about the negative impact of these systems. For instance, if they are successful and put into play, they will be eliminating resources for existing honey bees. In essence, the machines being created to save the world IF the honey bee becomes extinct could actually play a significant role in making the honey bee extinct.
As briefly mentioned above, honey bee reports so far this year have been exceptional, with death tolls far lower than what we have seen in recent years. Most hives are coming in around 20 percent or so loss, about half of what we saw last year and about a third less than the typical honey bee winter loss numbers that have been reported over the last decade or so. With any luck, these new inventions will never get off the shelf and honey bees will go on pollinating our plants and crops for many years to come.
Source: GeekWire, Photo Credit Washington State University (via GeekWire)
---