June 03, 2020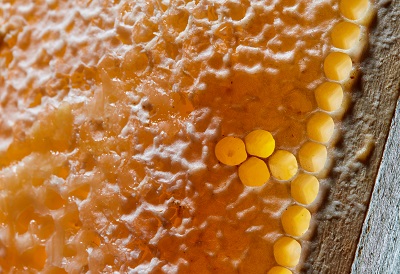 Great news!
It looks like we may have all been fretting over the impact COVID-19 would have on the honey bee population and honey product for naught. A second report has now surfaced showing an impressive increase in honey production this year, mostly due to the restrictions that were put in place during the COVID-19 lockdown.
Several weeks ago, we reported that Albanian beekeepers were finally getting back to their hives and when they returned, they had a very nice surprise. Rather than seeing hives filled with dead honey bees, most of them found their hives overflowing with the golden bounty, which will more than likely enable them to produce two full harvests this year.
France is now experiencing something very similar. While humans were reeling from COVID-19, honey bees in France have flourished. There was the added factor of summer-like weather arriving a bit earlier this year, bringing flowers to bloom and nothing stopping the honey bees from feasting a bit earlier than usual. With the country on lockdown, the bees were able to roam without any hindrances or in having plants and flowers lost to our usual activities.
While Albanian beekeepers are looking forward to a second harvest this year, French beekeepers think they may be able to get three turns out of their honey bees. Since the weather changed much earlier than usual, they are already harvesting a spring batch of honey and may be able to get as many as two summer batches. Beekeeper Dominique Céna from Sucy-en-Brie stated, "We practically didn't have a winter. The bee colonies started very early in the season, and we had humidity in the first trimester. That means that the plants had all the necessary conditions to be able to grow quickly."
As mentioned above, that was not the only reason bees flourished. People being confined to their homes and only necessary services being used meant many public spaces that would normally be mowed were left to grow wild this year. Just as important, the lack of traffic and activity meant that bees could go about their business without any interference. It has more or less been an all-you-can-eat buffer for the honey bees.
I have to admit, this is a welcome surprise because many of us were worried that COVID-19 would have destroyed hives but it has instead allowed them to thrive. The honey shortage that was expected will now actually be a surplus, which is great news.
Source: The Connexion
---