May 31, 2020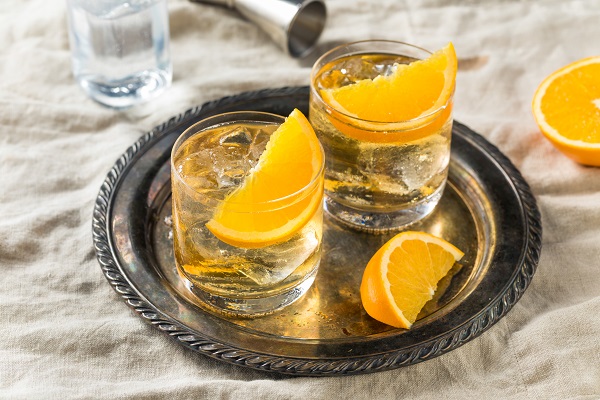 This is normally a winter wellness drink but you can drink it now and enjoy it all summer long!
This drink is actually meant as a winter wellness drink to help you fight off influenza but considering how horribly the COVID-19 pandemic has hit this country as well as the fear that a second wave could hit us again in the fall, we might as well start building up our immune system in every aspect of our diet.
This particular drink is not only healthy but also very refreshing. Honestly, this is something you could take down to the beach or drink poolside just about every day. They are super easy to make and odds are you have most of, if not all, the ingredients in your pantry already. If not, a quick run to the grocery store and you will be ready to go. If you need Manuka honey, we will have a link at the bottom of this recipe to place an order.
Along with the citrus, two of the ingredients that really drive the health aspect of this drink home are ginger and Manuka honey. Ginger is packed with both anti-inflammatory and antioxidant properties as well as being known as an immunity booster. Manuka honey, as you probably already know, is also loaded with anti-viral, antimicrobial, and antibacterial properties. Together, these two ingredients turn this non-alcoholic drink into a healthy powerhouse.
Ingredients:
1" piece of fresh ginger
3t Manuka honey
3 lemons
2 oranges
Chilled sparkling water
To make:
Peel and grate ginger
Using a small coffee cup, add ginger and Manuka honey
Add a small amount of boiling water to help dissolve the honey and combine ingredients
Stir well and allow to sit for about five minutes
In a small jug, use strainer to squeeze the juice from the oranges and lemons
Still using the strainer, pour in the ginger and honey mixture
Add ice cubes and top mixture with sparkling water
Stir very easily and serve
If you need to order some Manuka honey to make this recipe, please click here. And, remember, we offer FREE shipping on all orders of $150 or more.
Source: Mouth of Mums, Picture By bhofack2 (stock picture, drink will be slightly darker)
---