March 29, 2020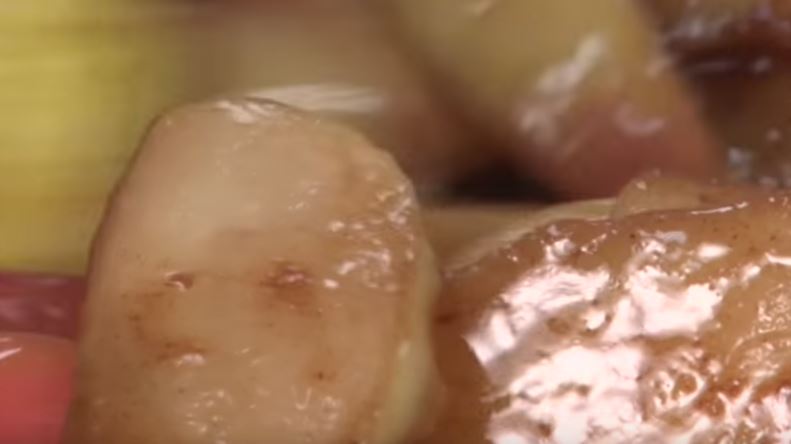 A simple, yet delicious recipe using seasonal apples and the rich flavor of our raw Manuka honey. Read more...
If you read our recipes regularly, you already know we love to use fruit as a dessert. Obviously, we are not just talking about cutting up a piece of your favorite fruit and throwing it on a plate but rather recipes that make it seem as though you are putting in a massive effort in the kitchen to wow the taste buds of your guests. In most cases, though, these recipes are about as easy as cracking open a box of mac and cheese, but they taste far better and are much more impressive.
Ingredients:
1 large season apples
2 T unsalted butter, melted
¼ t kosher salt
1 T Calvados (can substitute another liquor if you like or don't have Calvados)
1 t toasted sesame seeds
2 T raw honey
Crème fraiche (for serving)
To Make:
Preheat your oven to 425-degrees Fahrenheit
While the over is heating, core and quarter the apples
Then cut each apple quarter on a diagonal lengthwise
Place the apple pieces into a small container, then add butter, honey, and salt.
Cover and toss.
Place the seasoned apples into a buttered 9" x 13" baking dish and place in oven.
After about 8 minutes, turn the apple slices over and continue to cook for an additional seven to 10 minutes (apples should be soft and lightly caramelized.
When finished cooking, remove the apples from the oven and transfer to dish that will enable you to place them in a single layer but that can be covered – use multiple dishes if need be (use a slotted spoon to ensure they do not break during transfer).
Scrape the pan juices into a small bowl, then add Calvados and sesame seeds.
Whisks until seeds are completely covered in the mixture.
Pour the mixture over the apples, cover, and lightly toss.
Allow the apples to stand for 10 minutes to soak up the juices, then lightly toss again before serving.
Top with crème fraiche.
Need to order some raw honey to make this recipe? To get your order started, click here, and remember, we offer FREE shipping on all orders of $150 or more!
Source: Saveur, Photo via Stephanie Manley YouTube Video Screenshot
---