September 18, 2018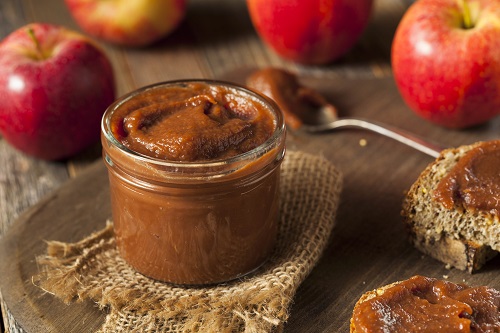 Manuka Honey , Manuka Honey Recipes
If you're looking to make eating a more pleasurable experience, one of the easiest ways to do so is by bringing new flavors into your diet, which you can do by trying different butter spreads, such as peanut, almond, pumpkin, or apple. For those interested in apple butter recipes specifically, you might consider one with a twist—like this one for Manuka honey apple butter.
This type of apple butter not only tastes better than anything you might buy in a store, but it's also made with Manuka honey as a sugar substitute, adding the New Zealand honey's rich flavor while lowering your calorie count. Even better, if you adhere to the Jewish faith and therefore celebrate Jewish holidays, this honey apple butter pairs well with the challah made for Rosh Hashanah. Whether it's for Rosh Hashanah or for your casual pleasure, this apple butter is one recipe you will want to try out and keep for the books.
Ingredients for Manuka Honey Apple Butter
1 cup of apple cider
1 pound of apples, cored, peeled, and chopped roughly
½ cup of orange juice
¼ cup of Manuka honey
1½ tablespoons of brown sugar, dark
1 teaspoon of kosher salt
1 teaspoon of baharat (or pumpkin pie spice)
½ teaspoon of orange blossom honey
Directions for Manuka Honey Apple Butter
Servings: 2 cups. Preparation: 15 min. Cooking: 120 min. Total: 135 min.
To begin, place the apple cider, the chopped apples, the orange juice, the orange blossom honey, the brown sugar, and the salt into a saucepot before bringing the mixture up to a simmer.
Cover the pot and cook on simmer between 90 minutes and 2 hours, stirring frequently. Once the mixture is ready, place it into a food processor, blending until smooth.
Once blended, place your mixture back into the pot, and then add the Manuka honey and the baharat (or some pumpkin pie spice as a substitute). Bring the mixture back up to simmer, cooking until your apple butter has thickened.
Given how hot it is, chill your apple butter before serving. It's best to serve this honey apple butter with challah, as it pairs well for Rosh Hashanah.
Need to order some Manuka honey to make this recipe? Click here to get your order started and remember, we offer FREE shipping on all orders of $150 or more!
Photo By bhofack2
---