April 24, 2019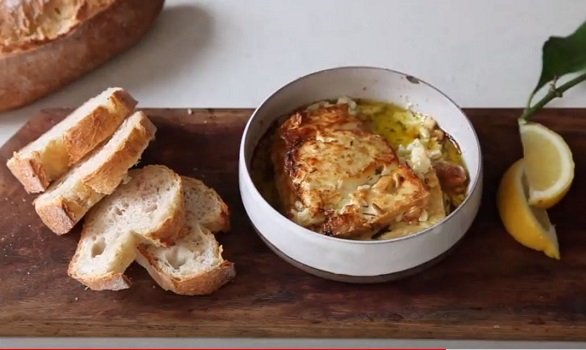 If you've never done it before, making your own appetizers before friends and family arrive on the scene can be a daunting experience. Maybe a dozen questions keep running through your head—did I make the right choice? Am I capable of making this recipe properly? Will they like it? Who am I kidding? It's also possible that cooking for other people is one of your hobbies, and you're a veteran of pleasing guests at your table.
Either way, the recipes you choose for your appetizers are essential, and this one for Manuka honey-roasted feta is sure to be a hit! Perfect when paired with pita or pickled vegetables, this honey-roasted feta cheese is sure to be a crowd pleaser and will leave your guests wanting more. If you think you're up to the task of this simple recipe, then let's get started on some Manuka honey-roasted feta as soon as possible.
Ingredients for Manuka Honey-Roasted Feta
An 8-oz. block of feta cheese
2 tablespoons of Manuka honey
2 tablespoons of olive oil
Fresh thyme, chopped roughly
Salt and black pepper, for taste
Directions for Manuka Honey-Roasted Feta
To begin, preheat your oven to 400 degrees Fahrenheit, and then find a smaller-sized dish that could go to the table straight from the oven.
Place your feta cheese into the dish, covering with olive oil and about half of the Manuka honey.
Season the feta with both salt and black pepper for taste, and then set it in the oven and bake till the cheese has become soft—not melted—which should take around eight minutes.
Now, preheat your broiler. Once it's finished baking, remove your feta cheese from your oven, and then top it with the rest of the Manuka honey. Note: You can try microwaving the Manuka honey for several seconds in order to make it more liquid, and then spread the honey on the feta cheese using a spatula or brush it using a pastry brush.
Place the feta cheese back in the oven, broiling till the top of your feta browns and only just starts bubbling. Remove from the oven, sprinkle on some fresh thyme that you've chopped, and serve the roasted feta as soon as you can with pickled vegetables, pita, or whatever you're craving that pairs well.
While it's likely better to have the roasted feta all at once (ideally with a few friends to avoid making yourself sick), you should be safe to store your roasted feta for up to three days if stored in a sealed, airtight container.
If you need to order Manuka honey to make this recipe, please click here. And, remember, we offer FREE shipping on all orders of $150 or more.
Photo via Will Studd Youtube Video Screenshot
---