May 09, 2018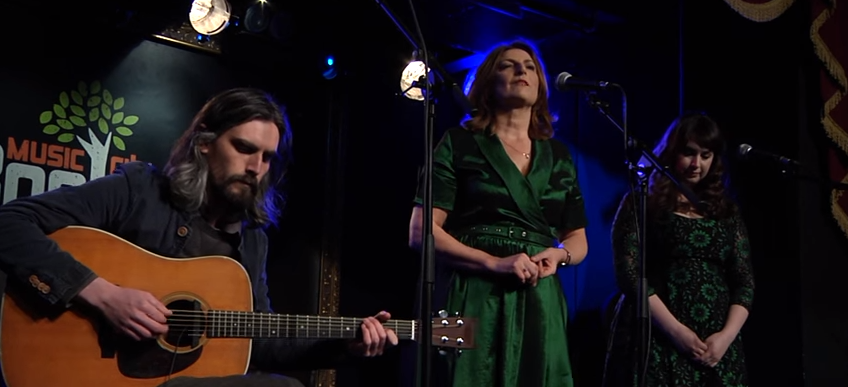 Recently, a critically acclaimed Irish singer-songwriter by the name of Brigid O'Neill sat down to discuss what it is that keeps her going as her career continues to take off. Playing with influences of bluegrass, country rock, and a little bit of jazz, O'Neill's newest album, "Touchstone," has received considerable praise from critics, some of whom have likened her to "a little bit of Mary Black and Cara Dillon, with some Emmylou Harris with Alison Krauss thrown in." Whether it's fitness, health, or wellness improvements like Manuka honey, O'Neill has her methods for juggling her busy life, and she's been kind enough to share some of them with the rest of us, which can be found below.
Everyday Routines
Ever the early riser, O'Neill is always up around 7:00 before heading straight to breakfast with the family, including boy-girl twins in their last year of school. "I always try to do my hour of exercise before getting stuck into guitar practice, songwriting, and my never-ending list of music career 'to-do's' for the day," O'Neill said. Breakfast consists of whole-meal toast, boiled eggs, and fresh fruit while lunch is often a salad or some soup. For dinner, O'Neill, her husband, and their kids sit down for home-cooked Asian curries or simple meat and vegetable dishes. "Every night, we have a family sit-down meal…and we all look forward to it. Mealtimes are a good chance to have a daily catch-up/row/laugh," O'Neill added.
Adding Manuka Honey to the Diet
According to O'Neill, in addition to a love of sharing food with friends and family, "good food and feeling good about eating is important to me." Despite allegedly eating more sugar and meat than she believes she should, O'Neill doesn't eat a lot of processed or fried foods—though she does admit to having guilty pleasures in the form Galaxy ripple bars. In addition to occasional, mildly successful diets, O'Neill's regular health staple would be Manuka honey, which many of her songwriter friends have taken up as well.
Health Regime
To keep her fitness stable and consistent, O'Neill tries to fit in at least one hour of walking three to four times per week as well as one session of yoga or Pilates with a class or at home. In her opinion, O'Neill says to, "[exercise] first thing in the morning…the day just gets away with you after that, no matter how good your intentions are." In providing advice to others regarding health or lifestyle tips, O'Neill keeps things positive: "Don't focus on denying yourself things—just eat in moderation and consume more of the 'good foods.' Always get outside into nature and find what activity you enjoy most. Balance things out—a bit like life, really."
Are you ready to try Manuka honey? To learn more about our products or to get your order started, click here. And remember, we offer free shipping on all orders of $150 or more.
Photo via Music City Roots Youtube Video Screenshot
---