May 10, 2018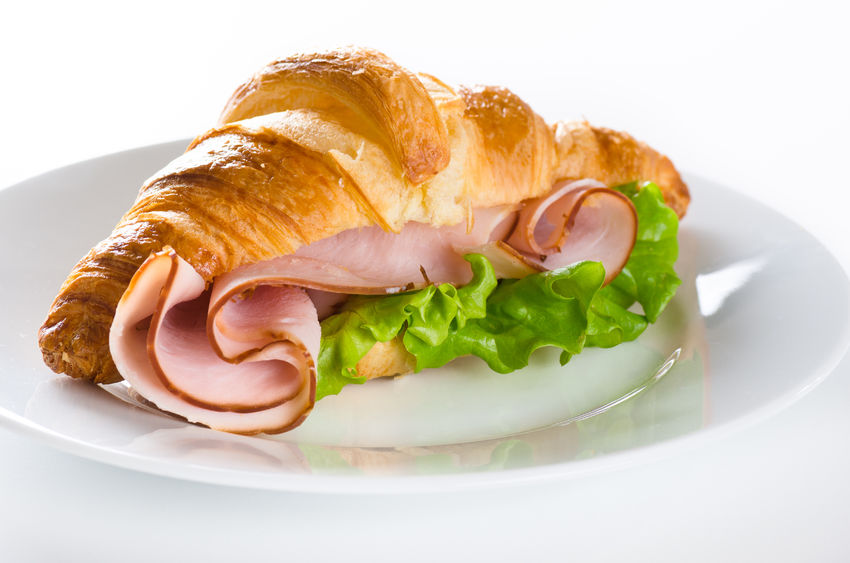 Whether you're in need of a quick lunch or something simple for a lazy dinner night, it's hard to go wrong with ham and homemade honey-mustard mayo using raw honey instead of processed honey. What would make it all the better? A croissant, which adds an extra flair to a sandwich not unlike those you could find at your favorite café (except it will cost you way less!)
This recipe, providing enough honey-mustard mayo for at least six servings, is not only easy to put together, but the reward is worth ten times more than the mere 15 minutes it takes to throw it all together. The fact that this recipe includes Manuka honey is just the cherry on top of an already delicious meal. If you think you want to try this sandwich and its homemade honey-mustard mayo, then just follow our quick guide below and you'll be flying high!
Ingredients for Ham Croissant with Raw Honey-Mustard Mayo
Turkey Croissant:
1 pound of thinly sliced ham
6 lightly toasted croissants, cut in half horizontally
6 leaves of Bibb lettuce
6 slices of Swiss cheese
1 thinly sliced beefsteak tomato
1 thinly sliced cucumber
Raw Honey Mustard Mayo:
2 egg yolks
2 teaspoons of lemon juice
2 tablespoons of warm water
1 tablespoon of white vinegar
1/2 teaspoon of Dijon mustard
1 teaspoon of Kosher salt
1 and 1/2 cups of vegetable oil
2 tablespoons of Manuka honey
1 tablespoon of yellow mustard
Directions for Turkey Croissant with Raw Honey-Mustard Mayo
For the Raw Honey-Mustard Mayo: Using a food processor's bowl you've fitted with the blade attachment, combine the egg yolks, the water, the lemon juice, the white vinegar, the salt, and the Dijon mustard, blending until smooth.
While the motor is running, pour your vegetable oil slowly into the bowl, blending until emulsified. From there, move the mixture into a medium-sized bowl before stirring in the Manuka honey and the yellow mustard.
For the Ham Croissant: On the bottom-side of every croissant, spread about one tablespoon of the honey-mustard mayo. Top the mayo with the ham slices, one lettuce leaf, Swiss cheese, and the tomato and cucumber slices, adding the top layer of the croissant. From here, you may serve immediately.
Note: If you end up making more honey-mustard mayo—either intentionally or by accident—then consider using it for dipping sauce, possibly for chips or chicken nuggets.
Need to get some raw honey to make this recipe? To see all of our raw honey products or to get your order started, click here. And remember, we offer FREE shipping on all orders of $150 or more.
Copyright: eugenaklykova / 123RF Stock Photo
---