August 24, 2015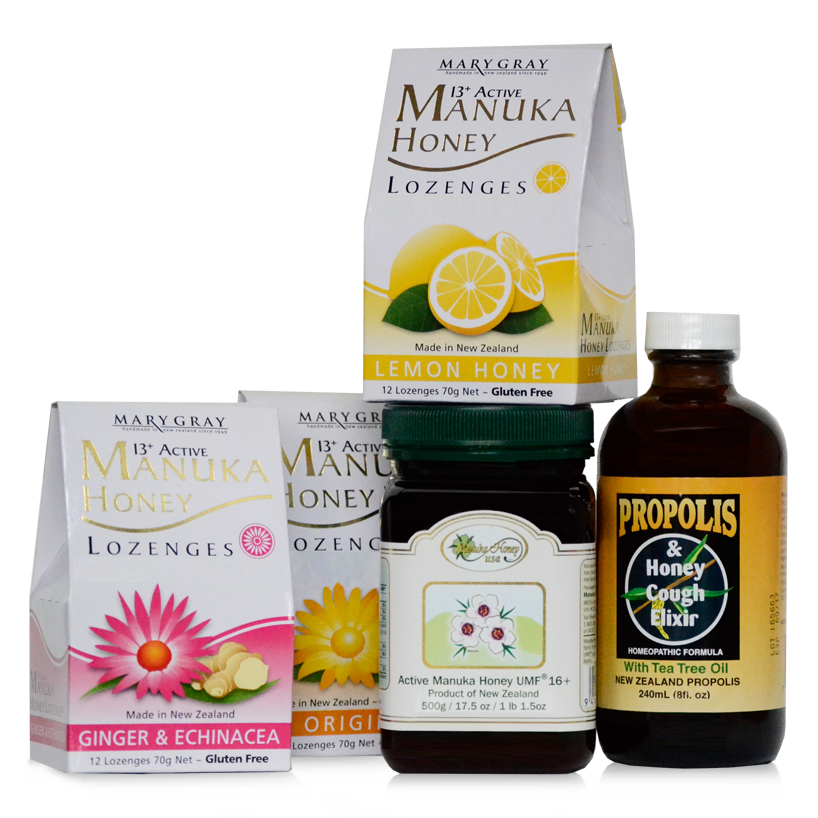 Cold and Flu Season is Right around the Corner – Make Sure You're Prepared
Although it feels like summer has just arrived, before we know it the leaves will be changing colors and the temperature will begin to drop. While some welcome the coming of the cooler seasons, others dread having to deal with the running noises, coughs and colds that often come along with them. Fall and winter also means cold and flu, so being prepared for the sickly season is important. To help boost your immune system and keep you healthy this fall and winter, order your wellness pack today!
What is Included in Our Winter Wellness Pack
Manuka Honey USA's Winter Wellness Pack is specifically formulated to help keep you healthy during the most germ infested months of the year. Included in the Winter Wellness Pack is:
Regular Manuka Honey with Some Activity: Natural, unpasteurized Manuka honey is a great natural sugar replacement that can be used in all facets of your life. In addition to being great in cooking, baking and in your afternoon tea, Manuka honey is also great for skin care treatments such as masks and facials and can help sooth irritate, red skin.
Propolis Manuka Honey Syrup: Propolis Manuka Honey Syrup contains only 100 percent natural ingredients and a very large amount of Active Manuka Honey. While this is said to help boost an individual's immune system it is important to note that propolis may cause a reaction in those who have allergies to bee stings or other types of allergies – make sure to consult your doctor.
Lemon Drops with Active Manuka Honey 13+: These Lemon Drops are great for those suffering from a sore, scratchy throat. Containing Manuka honey, menthol, Echinacea, eucalyptus, propolis, and lemon flavor they not only work great but they taste great too!
ORIGINAL Active Manuka Honey Drops 13+ with Propolis: Just like the Lemon Drops mentioned above, there Original Active Manuka Honey Drops are great for soothing an irritated throat. These drops contain Manuka honey, menthol, Echinacea, eucalyptus and propolis.
Active Manuka Honey Drops 13+ with Ginger and Echinacea: These Active Manuka Honey Drops contain an additional ingredient the other ones do not have – ginger. Ginger is known to have a number of health benefits and when it is combined with Manuka honey, menthol, Echinacea, eucalyptus, and propolis it can pack a powerful, healthy punch.
If you would like to order your Winter Wellness Pack, click here.
---