June 14, 2018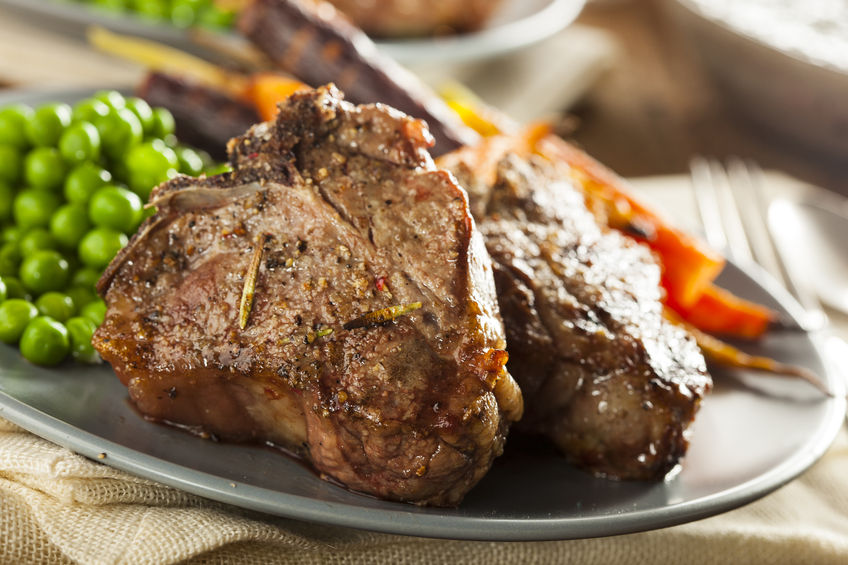 If you're in need of a major change-up in your ideas for family dinners, then we have a few suggestions you will want to save for special occasions (or in case you ever feel like impressing friends and family). This dish does take a little time to prepare, and it may sound scary to use rub for the first time, but it is definitely worth the challenge.
Ingredients for Lamb Loin with Manuka Honey Mint Glaze
Spice-Rubbed Lamb Loin:
1 1/4 pounds of lamb loin, fat trimmed
2 tablespoons of Spanish spice rub, heaping
3 tablespoons of olive oil
1/2 cup of mint-mustard glaze
Mint-Mustard Glaze:
2 tablespoons of mustard, whole-grain
1/4 cup of Dijon mustard
2 tablespoons of horseradish, drained
2 tablespoons of mint, finely chopped
1 tablespoon of Manuka honey
Kosher salt
Black pepper, grounded
Spanish Spice Rub:
1/4 cup of sweet Spanish paprika
1 1/2 tablespoons of dry mustard powder
1 1/2 tablespoons of ground cumin
1 tablespoon of fennel, ground
1 teaspoon of black pepper, coarsely ground
1 teaspoon of kosher salt
Directions for Lamb Loin with Manuka Honey Mint Glaze
For Spanish Spice Rub: Mix your paprika, mustard, cumin, fennel, pepper, and salt together in a small bowl.
For Mint-Mustard Glaze: Whisk your mustards, Manuka honey, mint, and horseradish together in another small bowl, adding the black pepper and salt to taste. From there, cover and allow the glaze to sit for around 30 minutes, which will cause all of the flavor to meld very well.
For Spice-Rubbed Lamb Loin: To begin cooking, preheat your oven to 425 degrees Fahrenheit on the Bake setting. Take the lamb loin and season both of its sides using black pepper and salt. Then, rub each of the loin's sides with some of the Spanish spice rub.
Using a large, preferably ovenproof sauté pan, heat up the olive oil on a flame medium-high until the oil starts to simmer. From there, put the loin into the pan with a rub side down, cooking until that side is turned golden brown and forms a crust, which should take around three minutes. Flip over the lamb and repeat before transferring it into the oven, cooking to medium-rare (which is an internal temp of 135 degrees Fahrenheit), which takes around eight minutes.
When the loin is ready, remove it from your oven, tent it with loose foil, and allow it to rest for about five minutes before you slice into it. Serve the slices with the glaze drizzled on.
Note: If you have any, use leftover glaze for drizzling on roasted veggies or brushing onto roasted chicken.
If you need to order some Manuka honey to make this delicious recipe, click here. And remember, we offer FREE shipping on all orders of $150 or more!
Copyright: bhofack2 / 123RF Stock Photo
---