January 21, 2017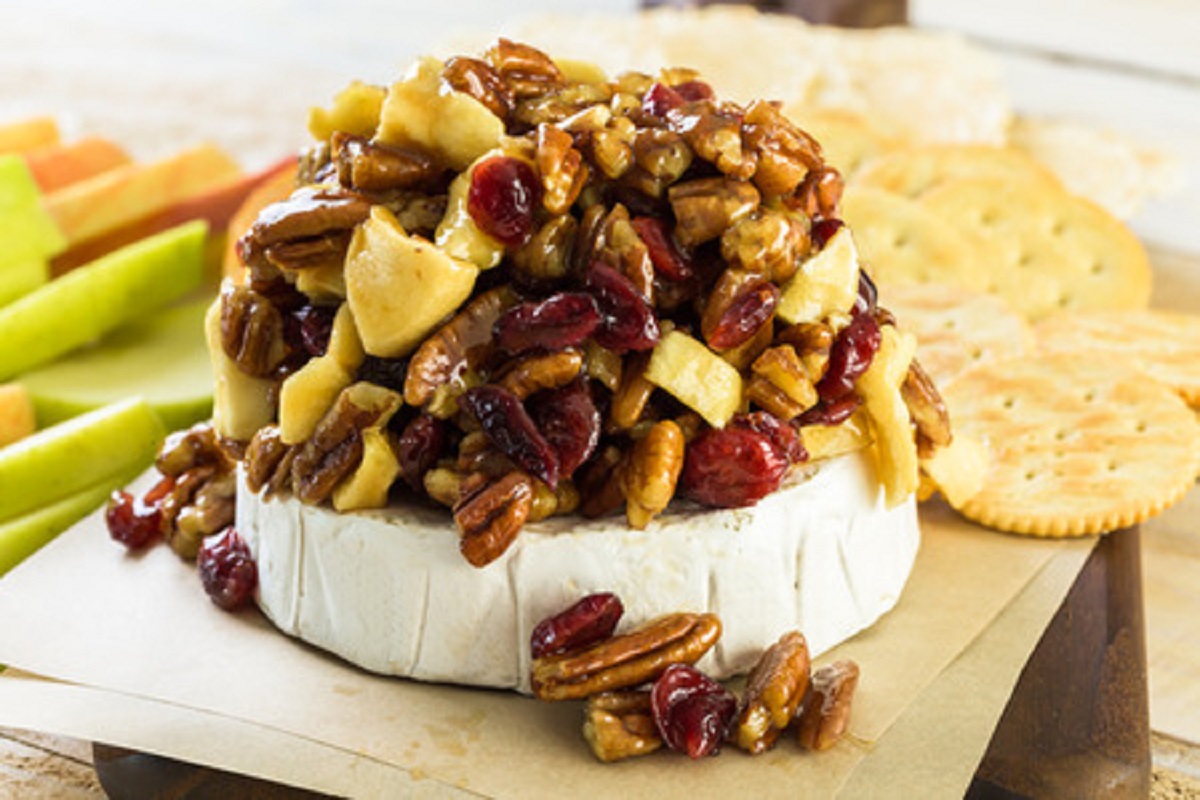 Manuka Honey , Honey, Manuka Honey Recipes
Manuka Honey Cranberry Baked Brie
If there comes a day for a gathering or a party, cheese trays are often a hit for serving to guests. Whether you are hosting or attending, there is always the concern of what to bring, and no one wants to come to a party emptyhanded. Well, Manuka Honey Cranberry Baked Brie is sure to be a great party dish that is affordable and easy to make. Being paired with a fruitful flavor that complements it perfectly, the baked brie tempts the palate to take on even more, and the Manuka honey goes a long way to add a sweetness that does not feel overdone.
With just a few ingredients, you can make something that has no business making as fancy of a first impression as it does, requiring little more than placing the few ingredients on top of each other in the right order. In what looks like a crown of rubies on top of a snow bank, this dish will definitely turn a few eyes and leave no one doubting your baking abilities. Now, you can learn how to make it right here using the simple recipe below.
Ingredients for Manuka Honey Cranberry Baked Brie
8 oz. wheel of Brie cheese
½ cup whole berry cranberry sauce
1-2 tbsp. Manuka honey
Bread, crostini, crackers, sliced apples, or a combination (for serving)
Instructions for Manuka Honey Cranberry Baked Brie
Preheat the oven on Bake to 350 degrees Fahrenheit.
Line a baking sheet with parchment paper and place the brie cheese on it. Then, top with the whole berry cranberry sauce.
Bake for 7-10 minutes or until the brie is soft.
Transfer the baked brie to a serving plate. Drizzle the brie with the Manuka honey.
Serve with your choice of dippers, such as bread, crostini, crackers, sliced apples, or a combination that suits your tastes.
Serves 8-10 people. Enjoy your Manuka Honey Cranberry Baked Brie!
Copyright: arinahabich / 123RF Stock Photo
---