January 20, 2017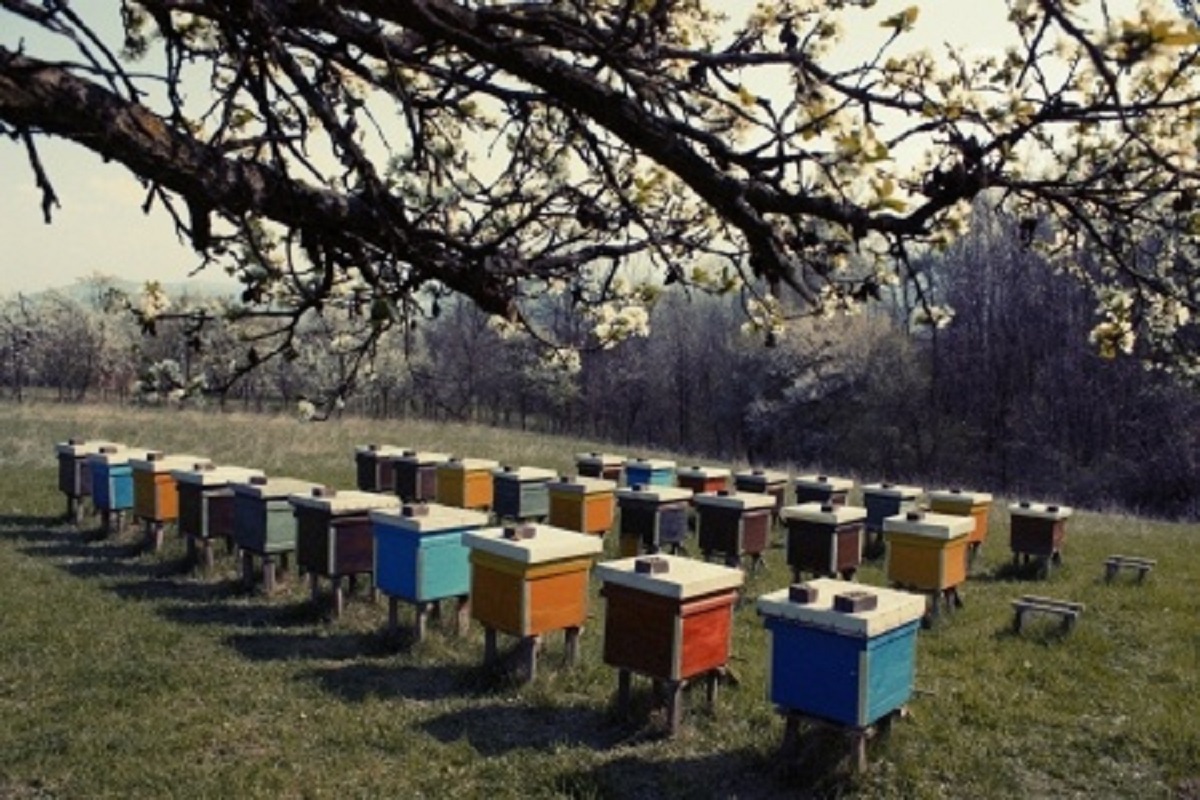 Honey, Honey Bees, Honey Industry
Aarey Milk Colony at Goregaon is home to one of the few Mumbai bee farms. Over 20 years ago, Johnson Jacob came to Mumbai from Tamil Nadu, one of the 29 states in India, to harvest bee colonies, hoping to produce honey as a hobby there as well. Today, Jacob is a 52-year-old beekeeper and resident of the Malad suburb in Mumbai. He has provided almost 80 bee colonies to various housing societies and farms around the city while producing almost half a ton of honey himself.
Having raised bees for 20 years, Jacob hopes to provide a better habitat for Indian honeybees and aims to prolong their lifespan in general. According to national and international studies, climate change, urbanization, and loss of trees have been problematic for the Indian honeybee's populations worldwide. Spread across a quarter of an acre near Aarey Milk Colony, Jacob's farm comprises of ten bee boxes with more than 10,000 bees in each one. During honey season, between May and June, his colonies produce over 50 lbs. of honey.
Jacob's father was an apiarist from a Paramankurichi village in Tamil Nadu. Watching his father, Jacob eventually left his job as a textile manufacturer and began beekeeping in 2002. "Spending time with bees automatically keeps my health in check and allows me to unwind," Jacob said. "That's not to mention the therapeutic feeling of giving them a home and understanding how hard they work to provide for each other. It gives me the motivation to do something more for them."
Each of Jacob's colonies have five to seven wooden, roughly 9x6 frames. "In every box, there are almost 9,000 bees working at any one time and only one queen bee. The queen can lay 150 eggs in a day. The area where the eggs hatch is converted into a wax comb that surrounds the honey. A machine is used to extract it. The bees use pollen for food and nectar and a little bit of water to make the honey," he said.
Jacob says the quality of the honey depends on the kind of flowers the honeybees receive nectar from. "The Archesia flower, which is found in large numbers in Aarey, helps the bees acquire nectar and pollen for the hive. The quality of the honey depends upon the kinds of flowers around their home," he said. Farms and house societies have bought his boxes, and he also sells individual frames of honeycombs to most of his friends.
Copyright: krle / 123RF Stock Photo
---