December 12, 2018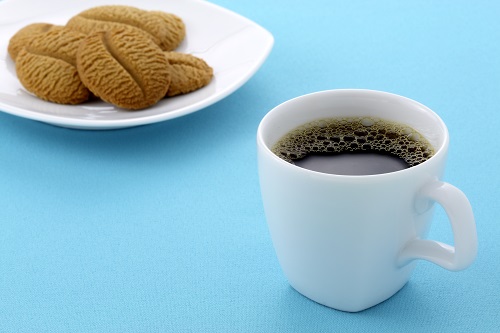 Looking to try out a few new recipes for the holidays? Well, you're in luck, as we've got a new one for Manuka honey shortbread that comes in a sweet soy sauce. If you want to give these cookies a chance rather than waiting for the local Girl Scout chapter to start selling them at the supermarket, then let's get started!
Ingredients for Manuka Honey Shortbread with Sweet Soy Sauce Glaze
Dough: 2/3 cup of granulated sugar
2 cups of flour
1 teaspoon of salt
1 tablespoon of Manuka honey
2 sticks (1 cup) of salted, soft butter
2/3 cup of potato chips, crushed
Glaze: 6 tablespoons of salted, melted butter
¼ cup of Manuka honey
1 teaspoon of soy sauce
¼ cup of powdered sugar
1 teaspoon of salt
Directions for Manuka Honey Shortbread with Sweet Soy Sauce Glaze
To begin, combine the butter, the flour, the sugar, the salt, the potato chips, and the Manuka honey in a large bowl.
When the dough has come together, split it up into halves and set each half onto a long sheet of plastic wrap before folding the plastic over and onto the dough to cover it and keep your hands and fingers from getting too sticky.
With your hands, form the dough into one long log by rolling it back and forth along a flat surface. Massage the dough gently so the log has no gaps or holes around the center. You should have two logs that have a roughly two-inch diameter.
Refrigerate your dough until it's firm, which should take at least one hour or more. When the log is firm and chilled, preheat your oven to 350 degrees Fahrenheit on the Bake setting.
Slice the logs into rounds about half an inch thick. Note: If they become slightly oval-shaped, this is just fine. The dough logs should produce a yield of a dozen apiece. Place them onto a baking sheet lined with parchment about an inch apart from each other, and then set them in your oven on your middle rack at about the center of the oven.
Bake the slices in your preheated oven between 15 and 17 minutes or until the edges have just started to brown. Allow the slices ample time to cool down before adding your Manuka honey glaze.
To make your glaze, start by whisking together the melted butter, the Manuka honey, the soy sauce, the powdered sugar, and the salt in a medium-sized bowl. Dip your cooled cookies into the glaze one at a time—not especially deep but on the surface. Drop the excess glaze off, and then set the cookies onto parchment-lined counter space, a baking rack, or a baking sheet. Sprinkle some more of the crushed chips onto the top of your glazed cookies in order to add both extra saltiness and crunch.
Need to order Manuka honey to make this recipe? Click here to get your order started and remember, we offer FREE shipping on all orders of $150 or more.
Photo By tacar
---