December 13, 2018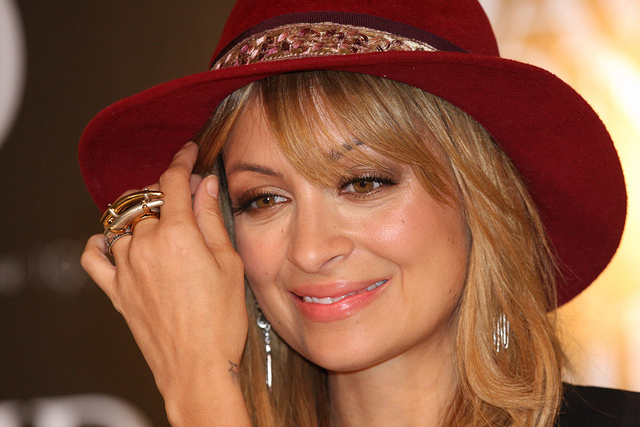 Manuka Honey Products For Skin Care
For Nicole Richie, a fashion designer, actress, and former star of the reality show The Simple Life, skincare is one of the most important parts of readying for her very busy day. Perhaps because of this, this California style maven has started her own lifestyle brand, which is said to be about accessible, easy luxury as well as pampering. According to recent reports, one of Richie's favorites among her brand's many beauty and skincare items is a facial mask made with New Zealand's ever-popular Manuka honey. "This is a very special mask, and I don't share this one with anybody," Richie said.
The Great News star considers this mask to be beautiful, and fortunately, for the rest of us regular folk, Richie has offered to disclose the secret of her seemingly flawless complexion. She uses her iridescent, gilded mask several times out of the week, and the result leaves her skin glowing and plumped. "The gold face mask feels and smells so good," Richie said. "This is for somebody who's into skincare. Maybe they wear a lot of makeup or they want to do something healing for their skin. If they're traveling, that's a really good mask to travel with."
It's hard to disagree with Richie on this, as this particular mask has been infused with gold, 24-karat to be specific, which can help to illuminate and firm the skin. In addition, as previously mentioned, the mask is filled with Manuka honey as well as hyaluronic acid, which has a moisturizing power all its own. The mask goes on, it peels off, and then your skin looks both radiant and dewy.
Understanding how important beauty rituals and self-care are, Richie has woven them into her nighttime routine and stuck with them. "I take a shower every night, right before I go to bed," Richie said. "I have an entire skincare routine that consists of a face wash, a toner, a mask, lotion, and face oil." From there, Richie steps out of her shower, puts cute pajamas on, throws a robe on over it, and, "That's my routine," she said.
It was this regular routine that motivated and inspired many of the creations Richie came up with for her brand. "The pajamas, sleep mask, robe, and the satin pillowcase—I think they're for everybody," she added. "I can't think of somebody who doesn't want to unwind and feel good and look gorgeous at the end of the night. I don't know who that person is."
Want to try the same skin care routine as Nicole Richie? Then you are going to need some Manuka honey! To get your order started, click here. And, remember, we offer FREE shipping on all orders of $150 or more!
Photo Courtesy of Eva Rinaldi via Creative Commons License
---