January 25, 2020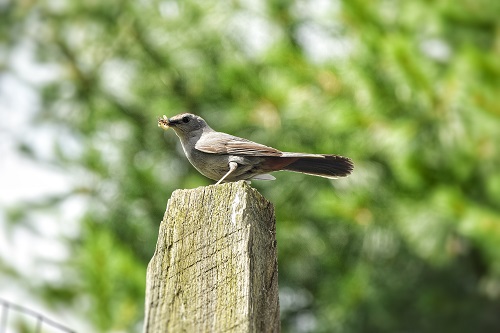 Maybe this well start to get people's attention! Read more...
Being a honey site, obviously, we are concerned about the plight of the honey bee. This is especially true when it comes to preventable issues, such as the use of pesticides. We recently reported on studies that are now showing neonics to be more powerful than ever, with lower dosages remaining just as harmful to honey bees when they pollinate plants that have grown from seeds coated with these pesticides or crops that have been treated with them. Now, a new report has surfaced that adds an additional problem… the threat to other pollinators.
The Birds AND the Bees
In a typical winter, beekeepers would see anywhere from 10 to 20 percent of their hives die off. In more recent years, those numbers have grown considerably. Over the last two years, worldwide, this percentage has grown to anywhere from 40 to 60 percent average loss, with much higher loss rates being reported in various pockets around the world. Most people say they are just bees. They don't realize how much of an impact honey bees have on our agricultural world, so perhaps this new report will prove to be an even bigger wakeup call.
Last week, the Natural Resources Defense Council (NRDC) reported that over the last five decades, our bird population has seen a drop off of nearly 30 percent. Over the last 15 years, bees and pollinators have seen their death rates rise to record levels. The common thread in all of these increasing death rates is the presence of neonics, or neonicotinoid insecticides.
New York State lawmakers have proposed a bill to stop all neonic use within the state to study its impact. Because recent studies have shown the presence of neonics in water and soil samples, this legislation becomes an urgent matter not only for the state of New York, but for the entire world. If this legislation passes and the use of these products are banned for five years and we slowly start to see improvements in these death rates, it will clearly show the negative impact neonics are having not only on honey bees, but on all sorts of wildlife.
We all know insects can be a nuisance, but many forms of wildlife depend on these insects to live. And, if we are starting to see levels of neonics in water and soil samples, this means our fish and other wildlife are also being subject to these poisons. If fish and animals are being exposed to them, that means we are also being exposed to them. It is hard to imagine that a steady dose of neonics being absorbed through fish and meat can be healthy for humans.
There are alternatives on the market today and farmers simply do not need to use them anymore. For instance, Bee Vectoring Technologies has a fairly new fungicide called Vectorite that is actually delivered by the bees. If the company can do this with a fungicide, producing a safe insecticide is surely in our future. There are also products on the market now that can be delivered through traditional delivery systems that are not harmful to our pollinators and other wildlife. These are the products farmers need to be using because now, it is not only the health and future of our honey bees that are at stake.
To read the full NRDC report, click here.
Photo by Satyawan Narinedhat on Unsplash
---