October 17, 2018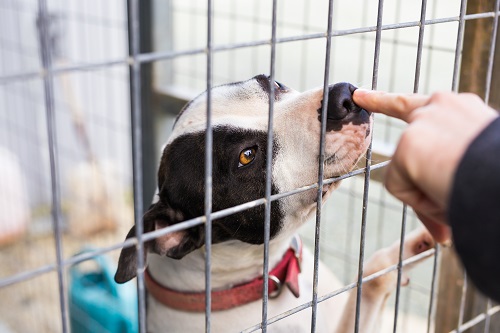 While your vet will certainly have a ready treatment for your dog's kennel cough, there are also some home remedies you can use alongside that treatment. In fact, kennel cough isn't so different from the coughs we get when afflicted with a cold, which means these remedies could potentially help you out as well. Of course, you should contact your veterinarian before trying out these kennel cough remedies to be sure your dog isn't especially sensitive to them, and you should immediately call your vet if your pet's cough worsens. Now, if you're in need of a kennel cough remedy, check out our suggestions below:
Probiotics
In addition to being great for digestive and oral health, probiotics are said to do wonders for a dog's kennel cough by better supporting your dog's immune system. This is crucial for treatment, as kennel cough can easily turn into fatal pneumonia if it's left untreated, so make sure to provide probiotic supplements for your dog made specifically for them. Also, if your veterinarian prescribed your dog antibiotics, which is common treatment for kennel cough, make sure you wait a minimum of two hours after you've administered the antibiotics before giving your dog a probiotic, as they will cancel out each other otherwise.
Manuka Honey
The supposed antibacterial properties within Manuka honey are astonishing in many ways, and one of them is that they offer a possible remedy for a dog's kennel cough. You can try giving a sick dog one tablespoon of Manuka honey twice a day until the cough ceases (this would depend on the size of the dog and checking with the vet first is highly recommended), and it will also help in alleviating nasal discharge, which often comes with kennel cough. If you're looking to get the most out of this honey, you might try selecting a raw variety.
Coconut Oil
Coconut oil is said to contain considerable antiviral properties, which are especially helpful as a home remedy for a dog's kennel cough, given it originates from the Bordetella virus. To use, give your dog two teaspoons every day until their cough has subsided, either by pouring it over their food or by letting them lick it off a spoon. Being congested can suppress a dog's appetite, but one quick whiff of coconut oil's fragrant, rich aroma should cause their mouth to water.
Cinnamon
While it's said to work well as a dietary supplement, cinnamon is also apparently safe to use as a home kennel cough remedy. As with coconut oil, this spice also has antiviral properties, so you should feel secure shaking half of a teaspoon over your dog's food. Try to avoid adding more cinnamon than that once a day, as too much cinnamon may have negative effects.
Need to order some Manuka honey to try this natural remedy for your dog? To get your order started, click here. And, remember, we offer FREE shipping on all orders of $150 or more.
Photo By Satura_
---