August 03, 2015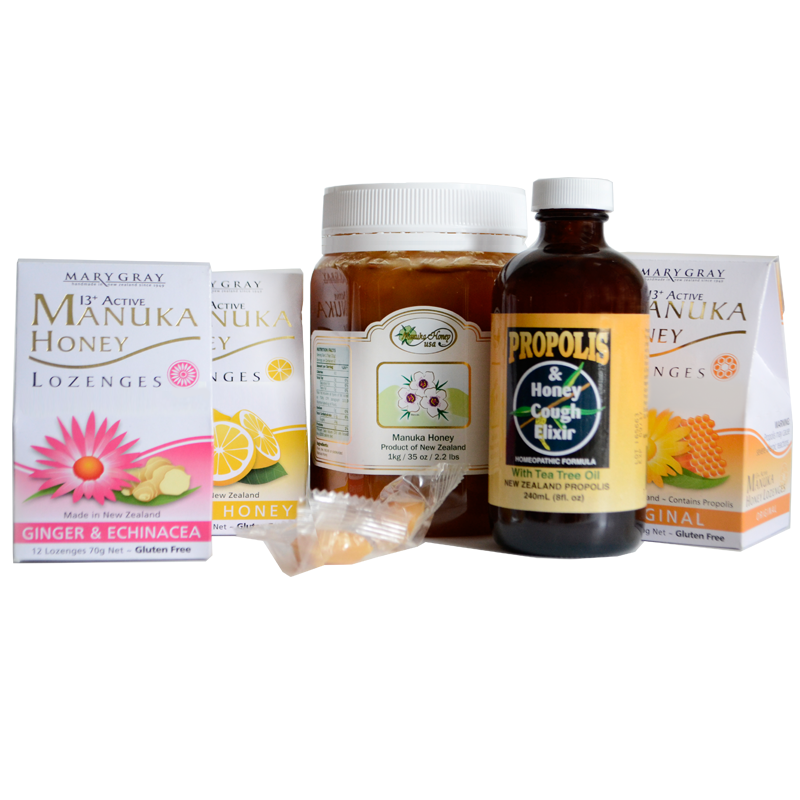 Combo Sets Mean More Product for Less Money!
ManukaHoneyUSA.com offers premium products made with "medium strength" Active Manuka Honey UMF (Unique Manuka Factor) 16+. All of our products are backed by a written contract with the UMF Association, and organization that oversees the important External Quality Control Function. For those diehard Manuka honey lovers or those who wish to try a variety of products for the first time, we offer combo packs that allow our customers to get more product and more experience for less money.
Propolis Soap and Manuka Oil Set
Our set of Propolis Soap and Manuka Oil is perfect for those looking to try Manuka honey in their skin care routine. The Propolis Soap is made with Manuka honey and tea tree oil to help heal skin and treat common skin aliments. For those who suffer from acne or reoccurring breakouts, Manuka oil is able to penetrate the skin more deeply to help clear up the skin and prevent new blemishes from happening. This skincare bundle from ManukaHoneyUSA.com is a great way to treat your skin and save money.
Active Manuka Honey with Bee Venom and Bee Venom Cream
Our set of bee venom and Manuka honey products is great for those who are looking to use this combination to help with inflammation and pain they may be experiencing. Before purchasing this or any of our other bee venom products, please check with your doctor and get tested for a bee venom allergy. The Active Manuka Honey with Bee Venom is taken orally to help with inflammation, while the Benn Venom Cream can be rubbed into areas where you are experiencing inflammation and pain.
Winter Wellness Pack
Many of us suffer with illnesses and colds during the winter months. During colder weather, it is often harder to get well and stay well after battling a tough cold. The Winter Wellness Pack includes Regular Manuka Honey, Propolis Manuka Honey Syrup, Lemon, Original, and Echinacea Drops to help keep your immune system up and help to recover during a winter cold. Manuka honey is said to have high antibacterial and antiviral properties, making it the perfect supplement for cold and flu season. The Winter Wellness Pack is the perfect combination for those who suffer with cold weather colds.
ManukaHoneyUSA.com offers a variety of combo packs that not only save you money but also give you the opportunity to try different Manuka honey products that work well together. Whether you are looking for something to help improve your skin's health and appearance or supplements to help ward off sickness during cold and flu season, ManukaHoneyUSA.com has a combo pack for you!
For more information or to purchase these products, please click here.
---