October 08, 2019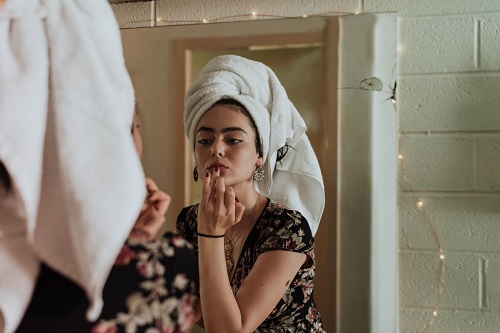 Manuka Honey Products For Skin Care
Let's take a break from the plight of the honey bee for a day to talk about something we have not really discussed in quite some time. As delicious as honey is to eat, there are more than a few skincare applications where it can also be used. Results will obviously vary from person to person, but these particular hacks have seen consistently good results across most major beauty blogs, so you may want to give them a try if your other skincare fixes are not giving you the desired results.
Soothing Sunburn – this time of year, sunburn can be a real problem because many people start to let their guard down. The summer heat is gone, so they seem to think there is no need for sun protection, which could not be more wrong. Cloudy and cooler days are far more dangerous simply because we don't immediately feel the impact of the sun we do when we are sitting on the beach.
If you find yourself with a case of sunburn this fall, try combining some raw honey with aloe vera for a natural soother. For best results, we recommend leaving this on overnight, but that could obviously lead to some problems with very sticky sheets. If you are worried about that, apply it a bit earlier in the evening while you are just sitting around watching TV, then remove it with tepid water before going to bed.
Exfoliating – skincare products these days cost a small fortune, but there is no reason to spend that kind of money when you can use the raw honey that is in your pantry. Combine two parts honey to one part baking soda, and you have the perfect exfoliator to apply in the shower. For best results, use a loofah or sponge to apply, then wash off, and you will see just how incredible this DIY exfoliator works.
Acne – this is one of those hacks that will definitely vary from person to person. However, many people have seen some incredible results using UMF Manuka honey to help with their acne. The natural antibacterial properties of the honey work to help address the acne while at the same time promoting the growth of healthier skin.
Facial Masks – arguably the most popular use of honey we have seen in skincare is in facial masks. They are super easy to make and the beauty blogs rave about the results. A basic recipe is to combine one egg white, one teaspoon of Manuka or other raw honey, one teaspoon of lemon juice, combine, then apply to your face. Allow the mixture to sit on your face for about 30 minutes, then wash off with tepid water.
Ready to try some of these honey skincare hacks? To order Manuka honey, click here. And, remember, we offer FREE shipping on all orders of $150 more.
Photo by kevin laminto on Unsplash
---