August 30, 2020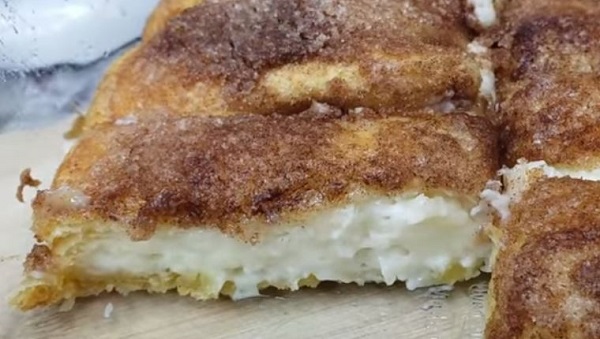 With a hint of honey, these sopapilla cheesecake recipe is incredible!
If you love Spanish food, you are going to be very familiar with "cachanga" desserts. These are a fried pastry that are very quick and easy to make. The delicate and sweet flakiness of the dessert makes it pretty irresistible. Now, imagine those flavors with the luscious, rich flavor of a cheesecake and a hint of honey… yes, we know, it sounds too good to be true and must be difficult to make, right? WRONG!
This recipe will take you about 15-20 minutes to make and you will have a great dessert that you can bring to pot-luck dinners or just throw together when you get the craving for cheesecake but want something a little different.
Sopapilla Cheesecake Recipe
Ingredients:
16 ounces softened cream cheese
1 ¾ cups white sugar
1t Mexican vanilla extract
2 cans refrigerated crescent rolls
1t ground cinnamon
½ cup butter (softened, room temperature)
¼ cup Manuka honey (can substitute Pohutukawa honey)
To make:
Preheat over to 350 degrees Fahrenheit
Spray 9" x 13" baking dish with non-stick cooking spray
In a large bowl, combine cream cheese, vanilla extra, and one cup of sugar, beat until well combined
Open rolls of crescent dough and use your rolling pin to shape the pieces into 9"x13" rectangles
Press the first piece into the bottom of the baking dish
Spread the cream cheese mixture over the dough (be sure to do evenly), then cover with the second piece of dough
In a separate bowl, combine remaining sugar, cinnamon, and butter, then "dot" over the top of the cheesecake
Place baking dish in the oven and cook until dough is puffed and golden brown (should take about 30 minutes)
Remove from oven and immediately spoon honey on top of cheesecake (Manuka honey is very thick, so this will allow it to melt into the dough)
Allow to cool completely before cutting into 12 equally sized squares
Be careful who you serve this too because once they have it, you will have to make it for them every time they come over to your house!
If you need to order Manuka or Pohutukawa honey to make this recipe, please click here. And, remember, we offer FREE shipping on all orders of $150 or more.
Recipe via All Recipes, Photo via Simply Mama Cooks YouTube Video Screenshot
---