March 13, 2020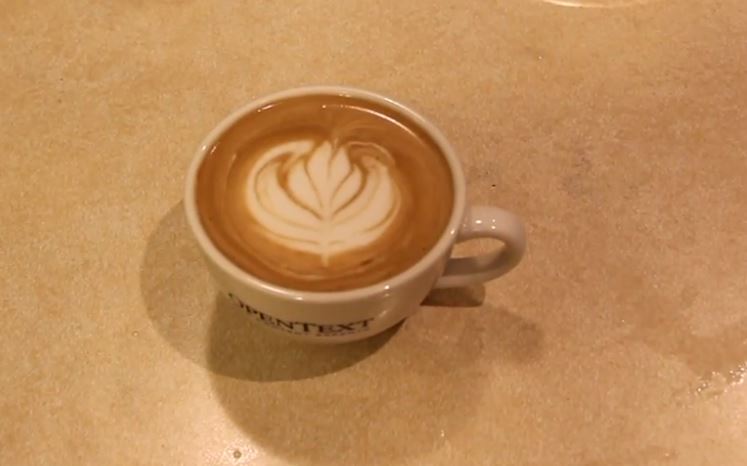 And it will only cost you a fraction of the price! Read more...
Starbucks may be the single most popular coffee in the world, and you pay for it. Some of their coffee drinks rival that of a top-shelf liquor at your local pub. Rather than spend your hard-earned money there, why not make it at home and back the extra cash for your next vacation.
We found a recipe that has hacked one of our favorite coffee drinks… the almond milk honey latte.
Ingredients for almond milk honey latte:
1 cup brewed coffee or espresso
½ cup almond milk for froth (can add more if you like)
2 teaspoons of raw honey (can use more if you want it sweeter)
Now, we realize most people probably do not have a proper cappuccino maker at home, so you are probably wondering how you are going to properly foam the milk. Well, if you have a mason jar and a microwave, you are in business. For our purposes here, we are going to assume you are going to have to go the microwave route.
To make:
Brew regular cup of coffee (make sure you have a cup with plenty of extra room for the milk)
Pour desired amount of milk into mason jar (leave enough space at top for froth)
Put lid tightly on jar and shake vigorously for about 30 seconds
Remove lid
Put mason jar in microwave and "cook" for about 30-45 seconds (you will need to keep an eye on this depending upon the wattage of your microwave to ensure it does not boil over)
Add honey to coffee and lightly stir to ensure it has been dissolved
Pour milk into coffee, holding back the froth
When all milk has been poured out, spoon out the froth to top off the coffee drink
**for best results, pour the frothed milk into a small picture, tapping it several times, then a gentle swirl to remove the big bubbles from the milk.
That is all there is to it. If you want to dress the drink up a little more, drizzle honey across the froth or sprinkle some coco dust on top (or anything else you like). This is a great hack for making the frothed milk, so you can pretty much make all your favorites by remembering this little microwave trick for the frothed milk.
If you need to order some raw honey to make this recipe, click here. And, remember, we offer FREE shipping on all orders of $150 or more!
Source: Parade, Photo via Alex Gerasimov YouTube Video Screenshot
---