May 14, 2019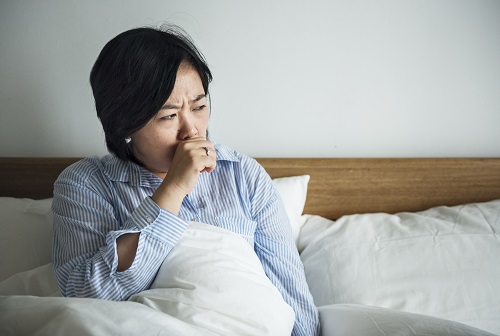 Without question, coughing, wheezing, runny noses, and colds can make even the toughest among us feel irritable and moody, but the changing weather is the time when seasonal infections rear their ugly heads just as much. Our immune system can only do so much against these seasonal triggers, and it's wise to take every precaution you can to ensure those infections are kept at bay. Luckily, there are many home remedies available to help you in that regard, with one of your best options being Manuka honey.
Being rich with essential antioxidants, beta-carotene, and vitamins K, E, D, and C, the New Zealand-based honey can supposedly boost the immune system and help with colds and chest congestion with as little as one teaspoon a day. Honey, as per "Healing Foods" by DK Publishing, "can be as effective as the cough suppressant diphenhydramine and may help children sleep better…The antimicrobial properties of Manuka honey make it a good choice if you or your child has a cold."
In order to use Manuka honey for its alleged health benefits, you can never cook it, as this would hamper the honey's nutrient quality and destroy essential enzymes. You can try having some of it straight out of the jar in raw form, or you can even add spoonfuls of the honey to your cereal, yogurt, smoothie, or any other food in need of sweetening. One method for consumption that's always reliable is mixing Manuka honey with water along with a small pinch of fresh lemon juice.
This mixture is full of vitamin C, which helps to prevent free radical activity while also boosting your immune system. This Manuka honey in lemon water recipe is also said to help boost your metabolism and aid in fat loss. Well, if you would like to, you can go ahead and make this drink, reaping all the benefits for yourself!
Take a small glass and fill it with water.
Add one teaspoon of Manuka honey and give the mixture a good stirring.
If you want, you can cut a lemon in half and squeeze the juice out for your drink. The lemon's citrus flavor will take the amount of vitamin D in the drink up several notches for sure!
To get the best results, try to drink one of these twice a day. This drink should help with scratchy throats, coughs, and colds, but make sure to check that you don't have allergies for any of the ingredients beforehand. If your throat's condition doesn't improve, it's best to schedule an appointment with your doctor.
If you would like to order some Manuka honey, click here. And, remember, we offer FREE shipping on all orders of $150 or more.
Photo By Rawpixel
---