May 10, 2017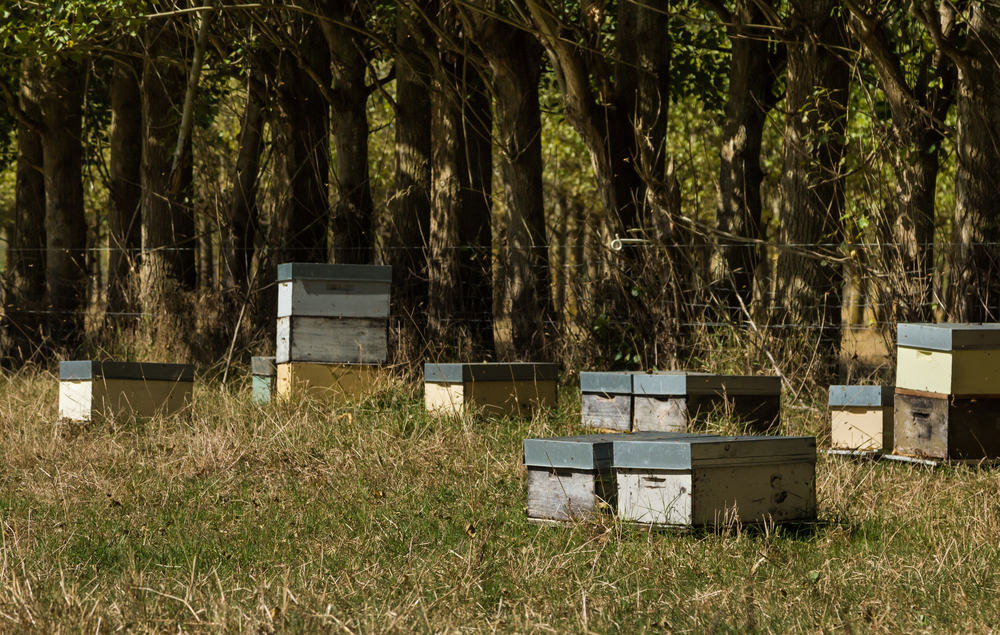 Honeybee populations around the world are struggling to maintain themselves against the threats that would see them decimated. While those threats typically consist of pesticides, diseases, lack of food, or colony collapse disorder (CCD), an unusual threat is emerging against the honeybees of Whanganui, New Zealand. And that threat is turning out to be people themselves and their disliking of "bee spotting" on their properties. Bee spotting, for lack of a better description, is very small bee scat. Michael Brandon, a local beekeeper, stated that it's "little, yellow or brown, less-than-pinhead-sized spots. They are waxy, so solvent or eucalyptus oil is needed to remove it from windows or clothes on washing lines."
Abatement Notice
Whanganui beekeepers have had trouble in the past, with 375 hives being stolen in 2016, but nine hives (at least 30,000 bees each) are under scrutiny by the Whanganui District Council. In March 2017, the council served an abatement notice toward the Whanganui Beekeepers Club about nine of its hives while six hobby hives were not served. The "offending" hives moved to the country, from the land the club used, during the Easter holiday just before the deadline. A Whanganui council spokesperson said, "The notice was served in response to a number of complaints regarding bee excrement on neighboring properties."
Beekeeper Neil Farrer has stated that the club strongly opposes this notice. "I really think the council people do not know what they are dealing with," he said. "They don't know anything about bees and are not prepared to listen to some older, wiser hat. We're also arguing for the public good of course. People's fruit trees and gardens all suffer if we take the hives away." With this plan in place, the debate about urban beekeeping and bee hives in Whanganui is raging on, trying the balance the necessity of bees to the ecosystem and the local laws that allow bees to be unrestrained but not be a nuisance.
Abatement Requirements
If the Whanganui honeybees are to be "restrained," this would require hives to be safeguarded by barriers or vegetation 1.8 meters tall or more, located three meters from a trail, and no nearer than ten meters from a neighboring building. As per the council, "This is to avoid bee excrement on washing lines, vehicles, and buildings." However, some beekeepers, such as Farrer, say the term "nuisance" mocks what the honeybees are doing. The definition requires injury or offense, but the question remains if the "offense" of bee spots outweighs the good the honey bees provide local crops, vegetation, and trees.
Now, the Whanganui Beekeepers Club maintains its position that the club hives were targeted because their location is known to the public, but hobbyist hives are not. This suggests the issue is not solved at all, and the move to appease local residents does not accomplish its stated goal. However, the council has reported it's considering "a workshop with representatives from the Whanganui Beekeepers Club, Whanganui District Council, and other stakeholders to come up with a workable outcome."
Photo via Ross Gordon Henry / Shutterstock
---