February 21, 2019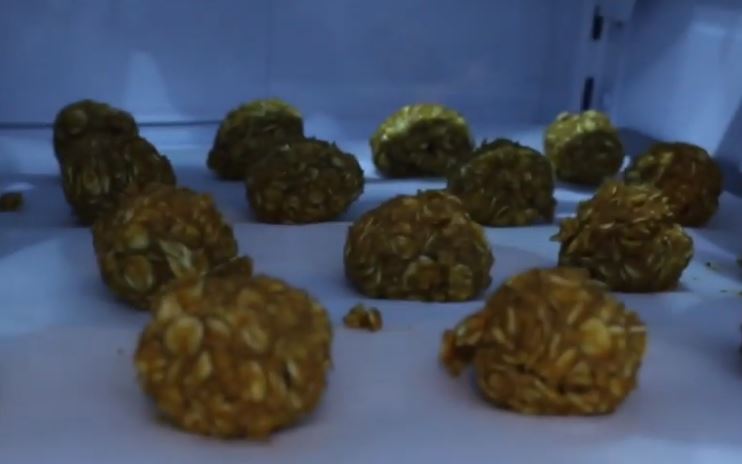 When it comes to giving treats to your dogs, variety only really seems to come if you're willing to spend a bunch of money at your local pet store. For anyone who finds themselves on a budget for the foreseeable future, this can admittedly start to get tiresome not only for your dog but for you as well, as seeing the joy on your dog's face after they get a new kind of treat is hard to beat. If you are one of these folks who need to keep their belt tightened for the time being, then you might want to try another avenue for treating your dogs, starting with these no-bake honey pumpkin dog treats.
Baking your own treats may seem like a bit of a hassle, but it's seriously one fun way to spend your time, knowing your dog is going to be one happy pooch before they even have time to react. Fortunately, for those with very little time on their hands for baking, these treats, as the name clearly suggests, require absolutely no baking at all. All you need to do for this recipe is mix five readily available ingredients together and form them into balls that are the right size for your dog—you definitely don't want to feed your beagle something that's better suited for a Newfoundland (though your pup might disagree on that front)!
By the way, you can eat these too, just don't let your pooch see you gobbling them down…
Ingredients for No-Bake Honey Pumpkin Dog Treats
½ cup of peanut butter
1 teaspoon of cinnamon
3 tablespoons of Manuka honey
1 cup of pure pumpkin, canned
2 ½ cups of oats
Directions for No-Bake Honey Pumpkin Dog Treats
In a medium-sized bowl, add the peanut butter, the cinnamon, the Manuka honey, the pumpkin, and the oats, and then mix the ingredients together well.
Roll the dough into balls, preferably in sizes that are most suitable for the size of your dog's mouth, until you use up all of your dough. Place the dough balls on a baking sheet lined with parchment paper.
You can store these dog treats in your refrigerator inside a sealed, airtight container for no more than two weeks. Alternatively, you can freeze these treats for up to three months in your freezer.
If you need to order Manuka honey to make this recipe, please click here. And, remember, we offer FREE shipping on all orders of $150 or more.
Photo via Kim&JaxLoveSnacks Youtube Video
---