May 28, 2016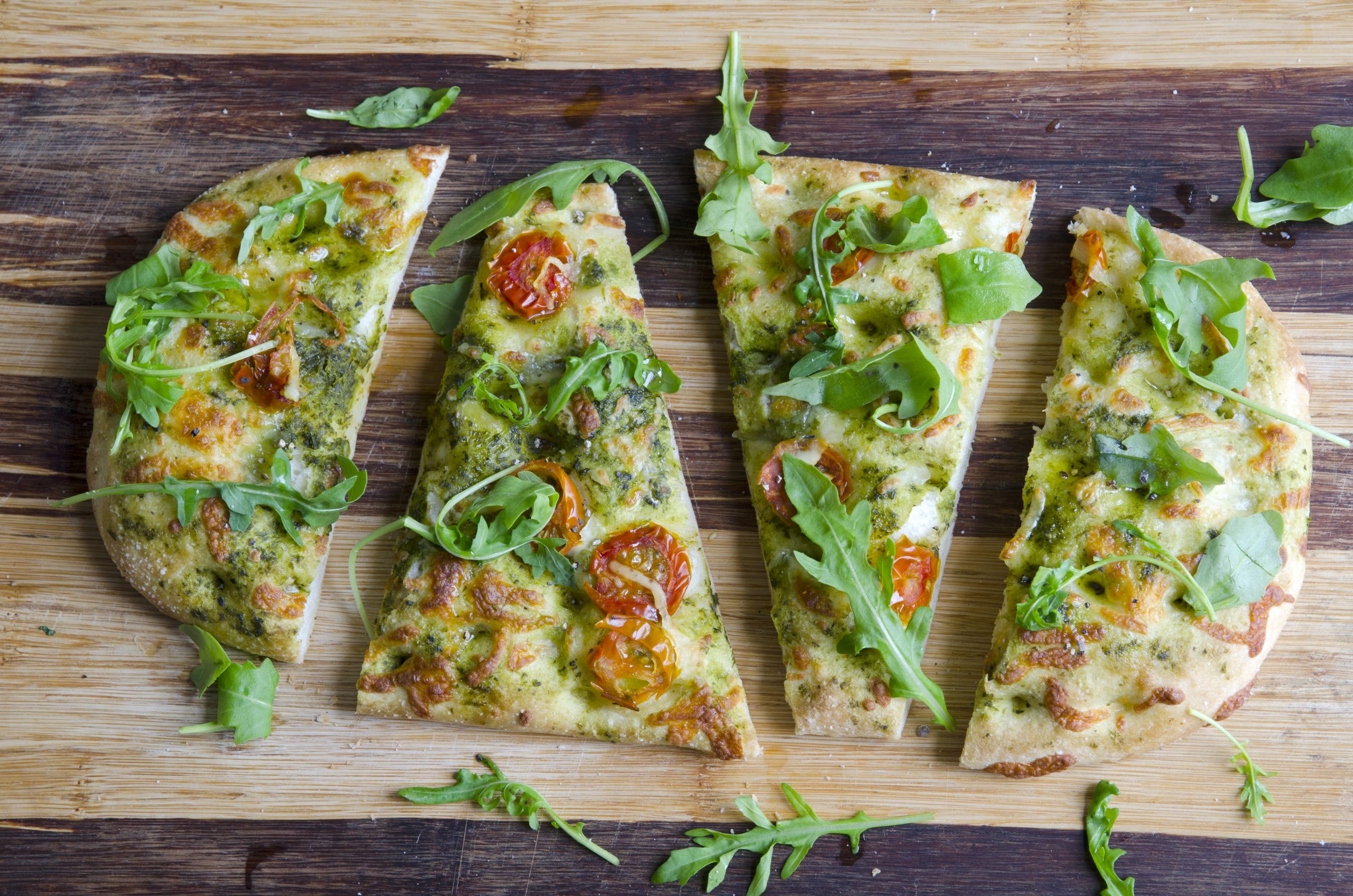 Manuka Honey , Manuka Honey Recipes
BLT Jam Flatbread Pizza
It's true you can get a pretty decent pizza slice from a fast food chain or even your local pizza joint, but those options pale in comparison to homemade pizza, and this BLT Jam Flatbread Pizza is a one of kind flavor you'll want to work into your diet as often as possible and never forget. Calling for a variety of cheeses, vegetables, Manuka honey, bacon, and spices like ginger and garlic, this pizza creates a unique blend that will leave you drooling on the floor—so throw on your apron, mentally prepare for the next couple of hours, and get it going!
Ingredients for BLT Jam Flatbread Pizza
Pizza:
1 package flatbreads, prepared pizza crusts, or good quality pocketless pitas
1 four-ounce package of goat cheese
½ cup BLT jam (recipe follows)
½ cup cubed fresh mozzarella
2 ounces of baby arugula
Curls of Parmesan cheese
Sea salt
Jam:
½ lb. Applewood smoked bacon, cut into matchstick pieces
2 teaspoons olive oil
2 medium onions, sliced
3 cloves garlic, chopped
2 tablespoons tomato paste
1/3 cup minced fresh ginger
2/3 cup Manuka honey
1/3 cup water
1 teaspoon buckwheat honey
¼ teaspoon liquid smoke (for non-smoked bacon)
2 whole cloves
2 cups baby arugula
Salt to taste
Directions for BLT Jam Flatbread Pizza
Note: Jam can be cooked on a stove or in a crockpot. Stove is faster but requires more work, whereas the crockpot takes longer but requires less work.
Jam—Stove Directions: Sauté bacon in olive oil on low simmer in a heavy duty sauce pan until the fat is rendered but the bacon remains soft (about 10-15 minutes). Remove with a slotted spoon to a towel-lined bowl or baking sheet.
Add the onions and sauté for 25 minutes (again, low simmer or as desired). Add garlic and cook for 1 minute more. Add tomato paste, and then cover and simmer on low until a brown crust forms on the bottom of the saucepan (about 5 minutes).
Add ginger, cloves, both buckwheat and Manuka honey, liquid smoke (if using), and water. Simmer, covered for the first 30 minutes and uncovered for the last 30 minutes or until mixture is thick (pay close attention!).
Taste for seasoning and adjust, adding salt as needed. Remove the pan from the heat and stir the arugula (remaining heat will wilt arugula).
Jam---Slow Cooker Directions: Add all the ingredients, minus the water, to the insert of a small crockpot. Set to low and set the timer for 4 hours. Taste for seasoning and add the arugula.
Place mixture in a food processor and pulse until the bacon is a small mince and the arugula looks like minced parsley.
Pizza: Spread or dollop the jam evenly across the flat bread. Dot with goat cheese. Sprinkle cubes of fresh mozzarella and place in the oven at about 425 degrees for about 20 minutes (check at 15 minutes).
Using a pizza wheel, cut into squares, strips, or squares and serve with fresh arugula, Parmesan, and sea salt.
Enjoy!
---