March 21, 2016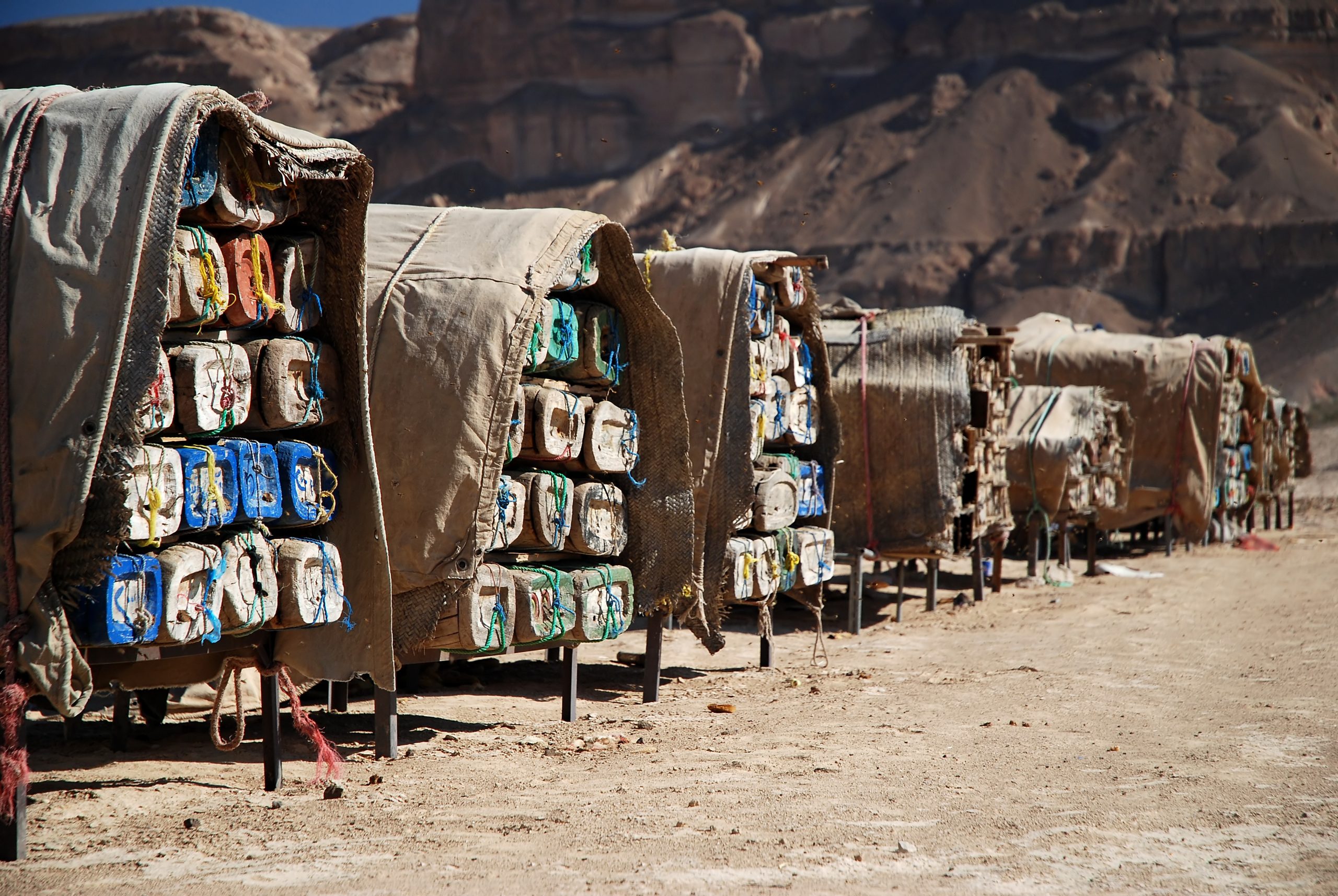 Honey News, Honey, Honey Industry
Yemen, a small Arab country on the southeastern side of Saudi Arabia, has been engaged in civil war since early 2015. The warring sides include the Yemeni government and Houthi forces, who took control of the nation's capital, Sana'a, soon after the crisis began in a coup to reinstate former President Ali Abdullah Saleh. The country is currently controlled by Houthi rebels, and so Yemen's allies have been working with its government to retake the country including Saudi Arabia and the US. Since this crisis began, the UN estimates 6,000 Yemeni people have been killed, half being civilians, at least 10 million were without enough food, water, and basic necessities, and thousands have fled the country altogether.
With many unable to flee, however, they have been forced to live as well as they can in such dangerous circumstances, running businesses and caring for their families. Those within the Yemeni honey industry are even facing dangers outside of bullets and airstrikes. According to honey sellers on the ground, like Fahd Hafthallah, "We used to export in the tons to foreign countries, and now exports are very weak, about 20 percent of what they used to be, mainly due to the land, sea, and air siege."
With the situation constantly changing and worsening, Yemeni citizens continue to move around to escape the clashes between the warring parties. The figure for displaced persons is now 1 million, with most unable to afford to buy anything, let alone honey. Store owners have lost businesses in the war-affected market, selling for bare minimum prices, with beekeepers "forced to move around from one area to another to care for their bees and in search of safety and security," according to a local honey seller. As a once flourishing honey producer and exporter, Yemen suffers greatly for the loss of such a stable and dependable commodity.
Ongoing competition from non-warring countries threaten to dampen prices even further. Specifically, Cuba's organic honey industry has been fast growing and has become one of its key agricultural exports after fish products, tobacco, and drinks, with the US even rumored to be considering opening trade (in spite of its embargo) now that Fidel Castro is dead. The Communist country could not afford pesticides for years, but is now capitalizing on the market's organic trend, especially since the honeybee die-offs plaguing the US cannot be found there. Yemen may see prices decrease even further should Cuba become a more popular honey exporter and if the Yemen civil war continues, depressing its national income even further.
The civil war in Yemen is ongoing, and while there have been calls for a ceasefire, they have all been rejected on all sides. Humanitarian efforts continue to pour in from other countries, hoping to decrease the suffering of citizens caught up in the crisis. And over the past year, many have come to the conclusion that international humanitarian law "has been violated on a daily basis by both parties," i.e. the Houthi forces and the coalition against them, and that one day they be held accountable for their actions. One day.
---