April 15, 2019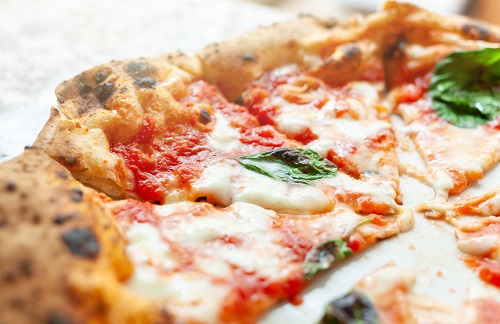 The idea of making your own pizza dough at home may sound like a scary endeavor, but you'll truly never find a pizza dough recipe as easy as this one here—and it's made all the better with Manuka honey too! Beyond mixing the key ingredients together, letting the dough sit a bit, and baking it for a few minutes, this recipe requires almost no work to accomplish, but you'll certainly be feeling like an experienced chef once you serve up your homemade pie. Now, without further ado, let's get started on that Manuka honey pizza dough as soon as possible.
Ingredients for Manuka Honey Pizza Dough
1 package of dry yeast, quick rise
1 cup of lukewarm water
1 tablespoon of Manuka honey
2 tablespoons of olive, vegetable, or canola oil
2½ cups of whole wheat flour, white
½ teaspoon of onion powder
½ teaspoon of garlic powder
Directions for Manuka Honey Pizza Dough
Total Prep/Cook Time: 30 min. Servings: Eight.
To begin, mix the yeast and the lukewarm water together in a large glass bowl. From there, add the Manuka honey, the oil, the whole wheat flour, the onion powder, and the garlic powder.
If you don't have a standing mixer, grease your hands lightly to prep them for non-stick mixing, and then mix everything together well. Note: If you do have a standing mixer, be sure to lightly grease the bowl first before mixing any ingredients together.
Let the dough sit in the bowl between five and ten minutes while covered by a damp towel.
Roll the pizza dough out to a suitable thickness, one that ideally fits an 18 x 13-inch half-sheet pan. Flatten the dough on the pan after lightly greasing the pan beforehand.
Bake the dough in your oven at 450 degrees Fahrenheit for around five minutes. Remove the dough from the oven, add your preferred toppings, and then bake the pizza for roughly ten extra minutes.
This recipe calls for all-purpose white flour or a whole wheat white flour. If you want to use brown whole wheat flour instead, mix together 1¼ cups of brown whole grain flour and 1¼ cups of white flour.
Nutrition Info Per Serving: 169 calories; 4 grams of fat; 3 milligrams of sodium; 30 grams of carbohydrates; 4 grams of fiber; and 5 grams of protein.
Need to order some Manuka honey to make this recipe? Click here. Remember, we offer FREE shipping on all orders of $150 or more!
Photo By AntonioGravante
---